The Android Auto operating system that cars can have on board now also allows you to answer conference calls via Zoom and WebEx from Cisco. With this, Google wants to get even deeper into the automotive market.
The conferencing functionality for Zoom and WebEx was announced in May and is now becoming a reality. Video conferencing can be handled through the apps in audio-only mode.
The automotive version of Google's operating system recently received two dedicated apps for this purpose, and they will be rolled out to users in the coming days. The app for Zoom is available immediately, while Cisco's WebEx will first release a beta version. The general availability of WebEx will follow in the coming weeks.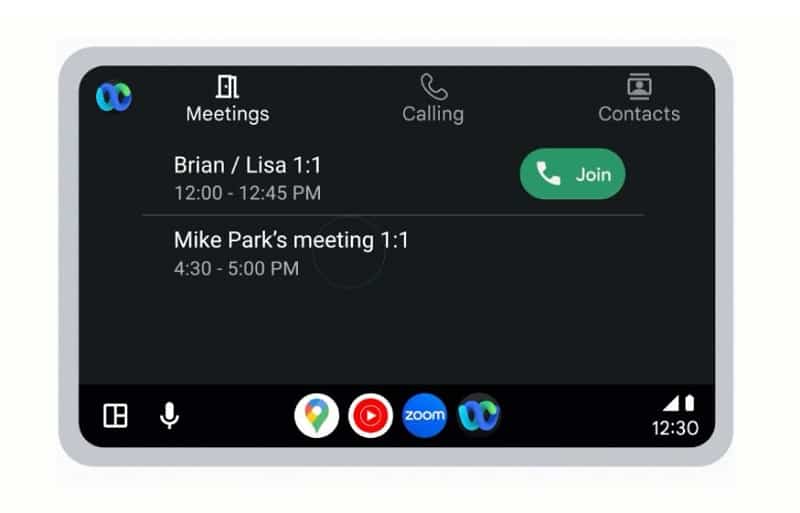 Streaming video
In addition to the arrival of the two conferencing apps for Android Auto, other functionality will become available for the car version of the OS. For example, video streaming via Amazon Prime to selected cars.
Android Auto
Android Auto is supposed to integrate the tech giant's various automotive solutions into vehicles from different brands. Android Auto is an interface that runs on top of the tech giant's existing OS. It is an app that runs on an end user's Android-based smartphone and wirelessly communicates and projects images to the in-car display.
Apple also has similar functionality with the Apple CarPlay solution. There iPhone-users can project the screen of an iPhone onto an in-car display.
Also read: Zoom introduces generative AI assistant based on proprietary LLM