Microsoft is doing its best to win back users for Skype. To that end, it now deploys artificial intelligence that can provide live captions and subtitles in Skype calls. The feature is available in the latest version of Skype and works in both one-on-one and group calls.
That writes the team of developers of Skype in the announcement of the new feature. The position was announced at a good time: yesterday was also the International Day for People with Disabilities. The service allows the deaf and hearing impaired to read what people say during an audio or video call.
Live captions and subtitles
Skype has worked hard to make our features more inclusive and live captions and subtitles are one of the ways we've made Skype calls more accessible, writes the Skype team. Simple settings help you turn them on for a single call, or turn them on for all your calls.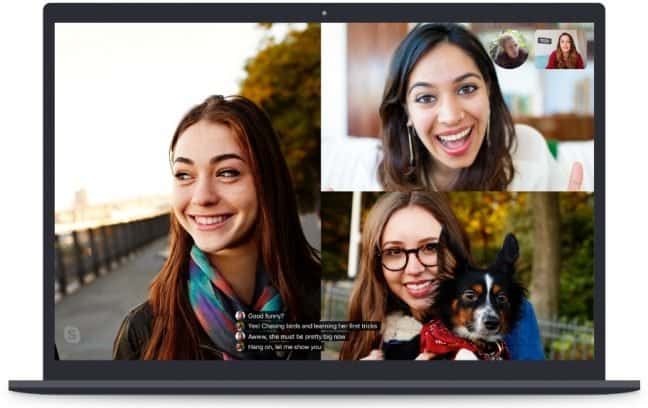 The live captions and subtitles would be a fast feature that constantly and contextually updates itself as people talk. The captions and subtitles scroll automatically for people who have enabled the feature. The Skype Team also writes that there will soon be an additional possibility: there will be a separate window where people can scroll through the conversations.
New features
Also interesting is another feature that will soon be available within Skype: translation. In the coming weeks, Skype will be adding support for the translation of twenty languages. So you can have the subtitles translated automatically during a conversation, so that a conversation can be followed even if you don't (or hardly) speak a language.
This gives Skype a lot of new features. The service once started as an online call service, but is now much more than that. Microsoft is constantly adding new features, including the ability to record conversations and now also to translate conversations directly.
This news article was automatically translated from Dutch to give Techzine.eu a head start. All news articles after September 1, 2019 are written in native English and NOT translated. All our background stories are written in native English as well. For more information read our launch article.