Microsoft updates its Teams collaboration platform with new end-to-end encryption features. Full encryption currently applies only to one-to-one Teams video calls. Group conversations cannot use the security functionality for the time being.
The end-to-end encryption is not set by default for every end user, but must be assigned to users by administrators within companies. After administrators receive the update, they can set company-specific policies for the functionality. Finally, end users need to manually toggle end-to-end encryption in their settings.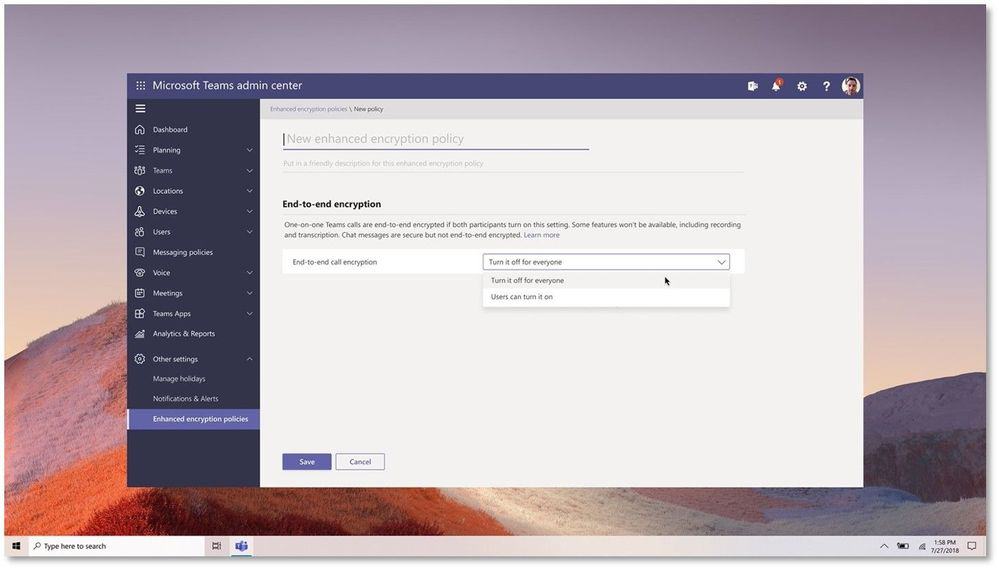 Not all Teams functionality works
The tech giant indicates that some functionality will be lost to the use of end-to-end encryption with Teams. With end-to-end encryption, it is not possible to subtitle and live transcribe, record a conversation, perform call transfers, park, merge or add participants to start a group conversation
End-to-end encryption functionality is available for the latest version of the Teams desktop client for Windows and macOS starting today.