Box has updated its integration with Slack. Users of Slack can now use Box as their single file storage system.
The upgrade means that Box content in Slack can now be shared with Box' security, compliance and governance standards. The update is an extension of the existing functionality in the Box for Slack integration. This integration allows end users to access Box files directly from Slack.
The update allows Slack users to use the Box platform as their default content layer. All files uploaded from Slack are stored directly in Box's content management system. This allows companies to securely store all their content and files in a single (cloud-based) environment, rather than having all files stored locally. For example, on the individual devices of Slack users.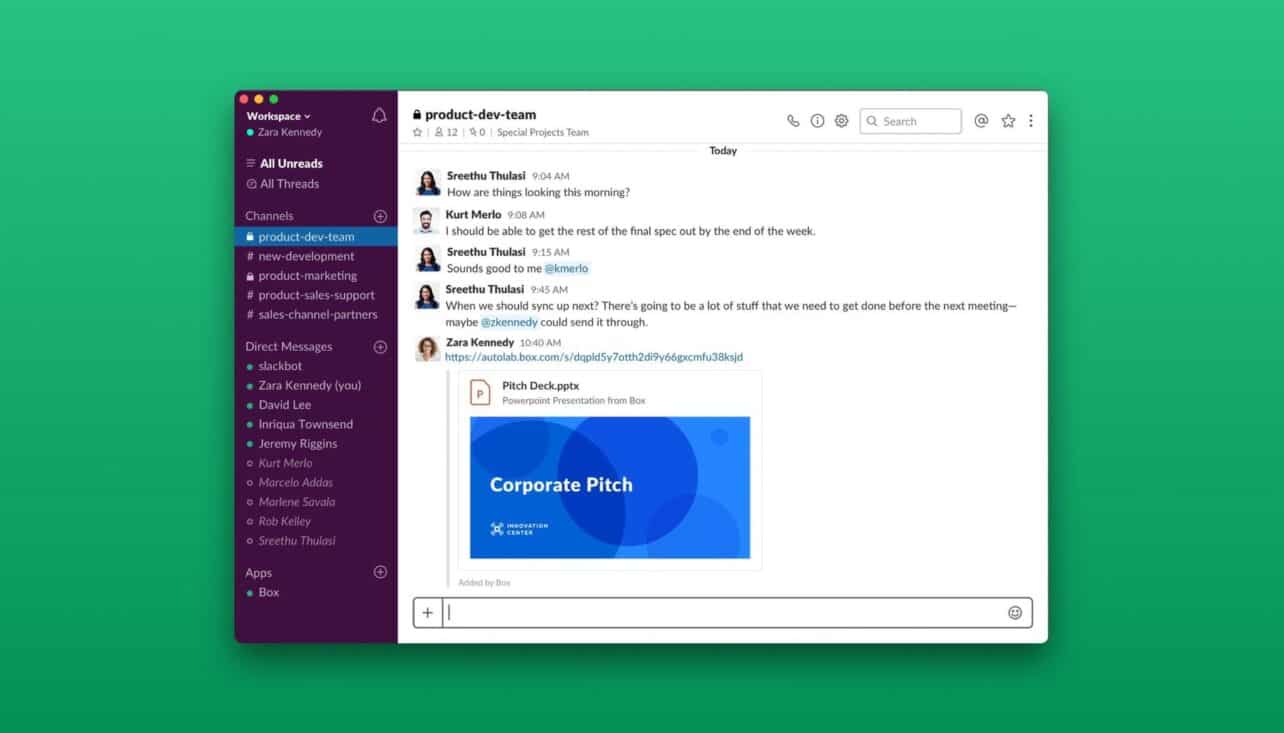 Other new functionality
With the update, Slack users can now also use Box slash commands to quickly search and view recent files. Furthermore, they have direct access to the Box file activity stream for insight into how files are shared within the collaboration application.
The Box for Slack integration upgrade is available immediately to Slack Enterprise end users.