With the Andes 5.0 release of its cloud data management platform, Rubrik now offers a single software solution for automating, managing and protecting data and applications, whether on-premise, in data centers or in cloud environments. The release includes specific improvements for business-critical and cloud-native applications from different vendors.
The cloud-based data management platform Andes version 5.0 enables end users to protect and organize all their business-critical information for governance, compliance and recovery from a single platform.
According to the supplier, this specifically concerns data management that enables end users to protect applications in data centres and cloud environments, automate self-service on a large scale and reduce operational complexity as much as possible. This while maintaining management, compliance and security against cyber threats.
Improvements for business-critical applications
The now released version 5.0 pays extra attention to business-critical applications, including platforms from different suppliers. In concrete terms, this concerns platforms from Oracle and SAP HANA, among others.
In addition, the update for business-critical applications introduces NAS Direct Archive to efficiently and securely manage huge unstructured datasets in data center and cloud storage systems, while searching for instant and detailed data discovery worldwide.
In addition, Andes 5.0 offers specific bare metal recovery applications, including full system migration to any hypervisor or cloud instance, for the Windows operating system. Finally, the release includes dedicated automation, compliance, and security solutions for healthcare providers' electronic health records.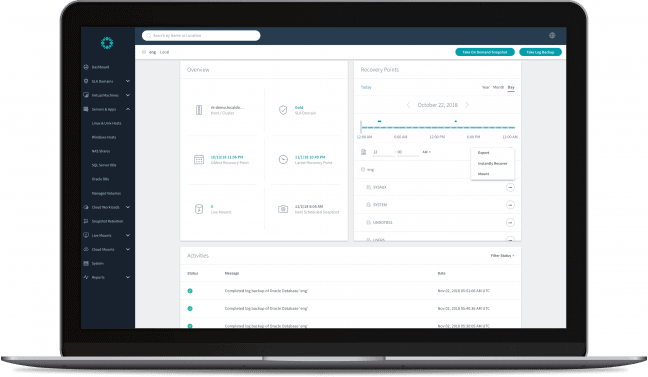 Integration with cloud-native applications
In addition to business-critical applications, Andes 5.0 now supports the protection of cloud-native applications, such as Microsoft's Office 365, and all known public cloud environments. The latest version of the cloud-based data management platform, in combination with Rubrik Datos IO, does not support NoSQL databases such as MongoDB and Cassandra.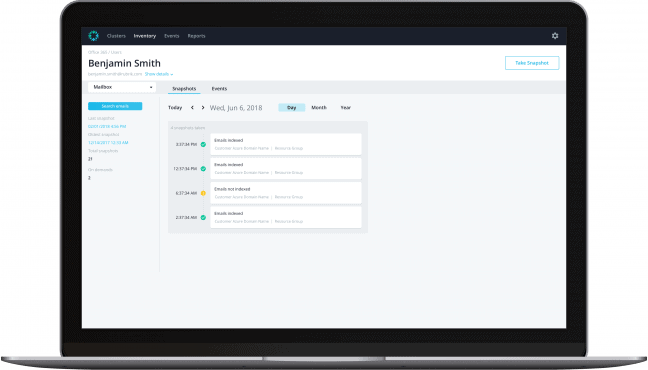 Other improvements
Other improvements that have now been added to the Rubrik platform include Elastic App Service to provide a high-quality and secure data service for every application, such as Oracle, SQL Server, MySQL, PostgreSQL, SAP HANA, MongoDB and Cassandra.
In addition, the platform now offers significant increases in cloud performance with infinite incremental cloud archiving for faster recoveries and lower costs through Rubrik's CloudOn services. Furthermore, the recently launched Rubrik Accelerator solution for Microsoft Azure offers specific data security and application mobility for Microsoft's public cloud platform.
This news article was automatically translated from Dutch to give Techzine.eu a head start. All news articles after September 1, 2019 are written in native English and NOT translated. All our background stories are written in native English as well. For more information read our launch article.