Apple has taken the veil off its new flagship phones. The iPhone Xs and the iPhone Xs Max were officially unveiled today during the Gather round presentation at the Steve Jobs Theater. It's a 5.8-inch and 6.5-inch OLED phone with better water resistance, stronger glass and a new golden color option. And of course a third iPhone has been unveiled, as the many rumours have shown.
The iPhone Xs is the smaller of the two devices and has the same 5.8-inch display as its predecessor. This is a panel with a resolution of 2,436 by 1,125 pixels. The biggest phone Apple has made so far is the iPhone Xs Max, with a display of 6.5-inch and resolution of 2,688 by 1,242 pixels. Both phones have a pixel density of 458 ppi, otherwise there is another notch.
Features and technical details
As expected, Apple did not come up with a huge design change. This year, as always with the s-models, the main focus was on internal specifications. Both phones have a much better camera and processor than the year before. For example, Face ID is much faster and Apple has integrated the new A12 Bionic processor.
The new processor is the world's first 7nm chip and features an M12 motion co-processor. The A12 Bionic has a square GPU and a hexagonal CPU. The GPU is up to fifty percent faster than the previous generation. Furthermore, the CPU has two performance cores that are fifteen percent faster, as well as four efficiency cores. New to the A12 is also the Neural Engine, which now has eight cores and, according to Apple, enables real-time machine learning.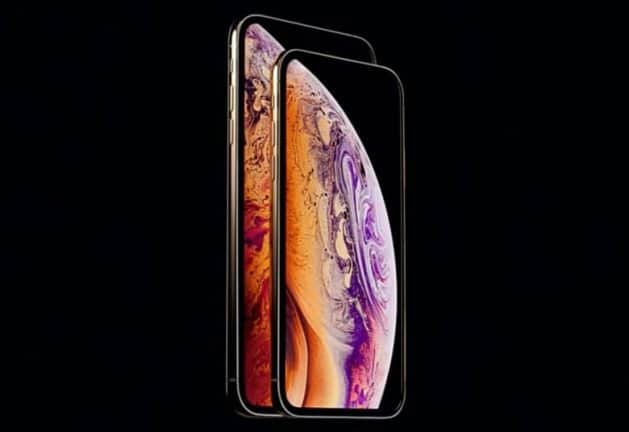 Cameras, storage and battery
Both phones have a double camera, both equipped with twelve megapixel sensors. The upper camera is a wide-angle lens, where the lower one is a telephoto lens. The first one is a selfie camera with seven megapixels. The latter, of course, makes FaceID possible, for which a whole series of sensors are hidden in the notch.
In terms of storage capacity, Apple has opted for 64GB, the same as for iPhone X. But there is also a 256GB option and – new this year – also a 512GB option. As far as the battery is concerned, Apple hasn't let go of much, although it states that the iPhone Xs can last up to half an hour longer on a full battery and the iPhone Xs Max an hour and a half.
The usual in-between pause
What's striking about this new generation of iPhones is that it's not really anything else. Despite impressive improvements in performance, these are phones that look almost exactly the same as the previous generation. It is not known how expensive the phones will be, or from when they will be in the Dutch shop.
What is nice is the arrival of the third, cheaper iPhone XR. This phone has a 6.1-inch LCD screen with a resolution of 1,792 by 828 pixels. That's 326 per inch. Furthermore, the device is IP67-certified against dust and liquids. Furthermore, the device is smaller than the iPhone 8 Plus, but the display is a lot larger.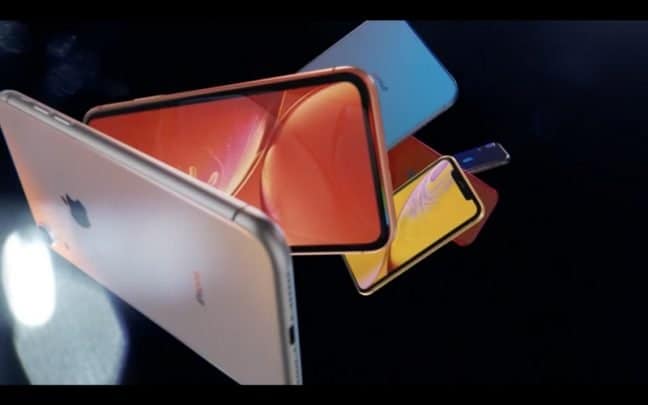 This news article was automatically translated from Dutch to give Techzine.eu a head start. All news articles after September 1, 2019 are written in native English and NOT translated. All our background stories are written in native English as well. For more information read our launch article.