Apple officially announced macOS Big Sur 11.0 at the online edition of its developer event WWDC. Big Sur will feature a newly designed user interface and major updates to Apple Maps and Safari.
According to Apple, macOS Big Sur is the biggest update since 2005. Several applications such as Mail, Notes, Photos and Maps have all been redesigned. The apps have been given a new translucent menu bar, and the icons have been cleaned up.
New Control Center
Apple finally introduces the control center in Big Sur. Users of the iPhone or iPad will recognise this feature. Just like on these devices, on a Mac, you can now easily adjust the volume, change the brightness or turn on dark mode. You can also personalize the menu by adding different knobs and sliders that you use the most.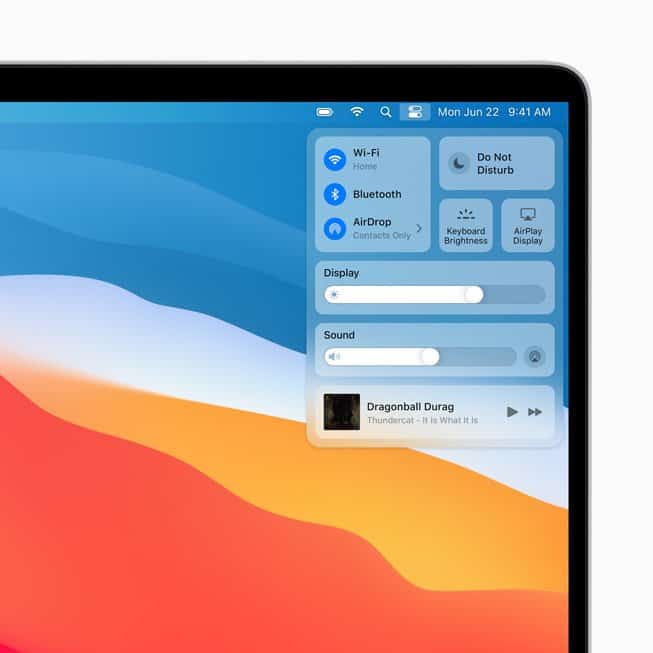 Messages on your Mac now includes a search feature. Users can now create and edit Memojis on the Mac, and with a new photo picker and #images, it's easy to share photos, GIFs, and videos quickly.
Maps has been redesigned with quick access to favourite locations such as 'Home' and 'Work'. The desktop will have the same feature as the iOS version of Apple Maps, with access to indoor maps and live updates on the ETA of friends and family. Apple Maps on MacOS will also have the same new Guides feature as iOS 14, allowing users to see nearby locations recommended by other people. The new feature also enables users to add bookmarks of their favourite locations.
Biggest Safari Update Ever
Safari receives the most significant update ever since the browser was launched. According to Apple, Safari now loads pages up to 50 percent faster than Google Chrome. The new tabs now have default favicons, and users can see a preview of the page when they hover over the tabs with the mouse.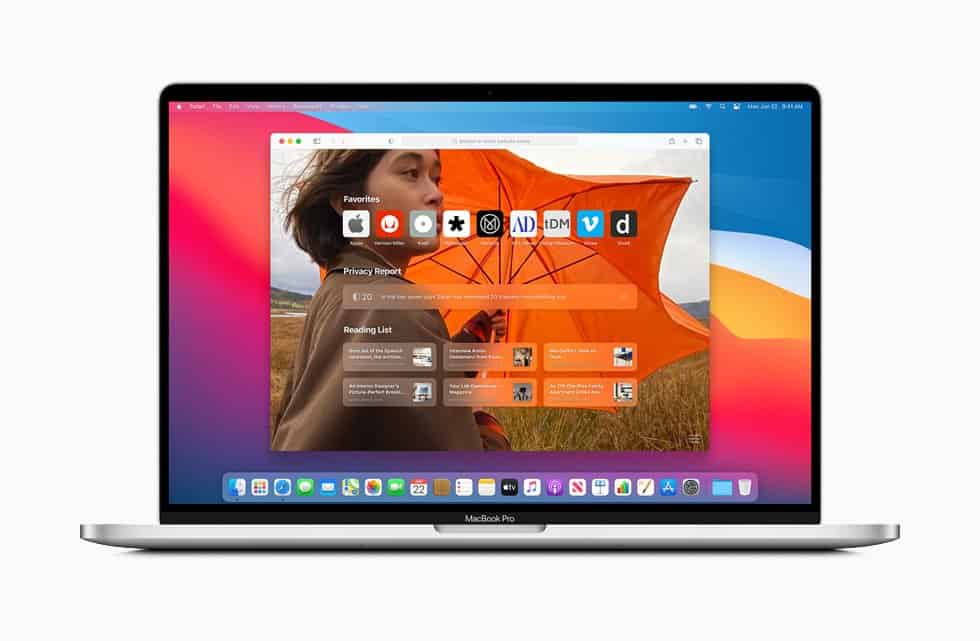 Safari also includes new browser personalisation features. Users can add a wallpaper to the home page and Safari can now translate entire web pages. A new "Privacy report" button on the toolbar displays information about website tracking and extensions are given rights for each website.