During the Flash Perspective event earlier today, Western Digital announced the partnership with Percona, but also launched an entire new business-focused product line-up. It introduced Sandisk Professional. This new brand is primarily aimed at the creative professional.
Sandisk Professional is a merger of two brands that were already under the Western Digital umbrella: Sandisk and G-Technology. The former brand will be familiar to almost everyone; the latter has its roots in the film industry. With this new naming, Western Digital is using the popularity of the Sandisk brand to better and especially more broadly position G-Technology's professional technology. So this also means that the G-Technology brand will gradually disappear.
More than a brand launch
With Sandisk Professional, by the way, Western Digital isn't just launching the new name. If you go to the landing page for the new brand, you'll already see a full lineup. In itself, of course, this is not surprising, given that it is a combination of an existing name with existing products and technology. Still, it indicates that Western Digital is moving forward with this new brand.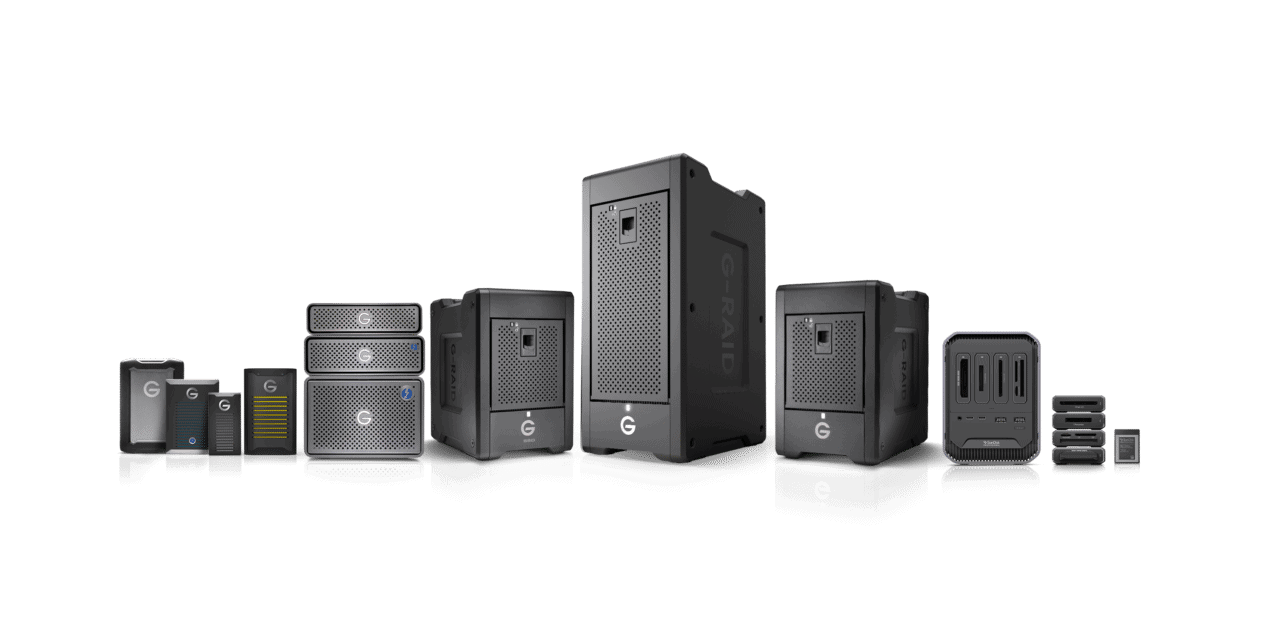 In total, the Sandisk Professional brand includes 16 products. For example, there is the PRO-CINEMA CFexpress VPG400, which, as the name suggests, is a CFexpress card. This allows you to record continuously at a minimum of 400 MB/s. If you have a card, you must also have a card reader of course. This can be found in the PRO-READER series, which consists of four devices and uses a Type-c connection that can handle 10Gbps. The difference between the four devices is the card type you can read with them. If you want to read out several different card types at the same time, then there is the PRO-DOCK 4. As the name suggests, it can hold four cards.
For now, the other products in Sandisk Professional's lineup still carry the G-Technology logo. So those are all existing devices from the G-Technology lineup, possibly with a cosmetic upgrade. This includes products such as external SSDs and G-RAID solutions equipped with Thunderbolt 3.
The new Sandisk Professional products will all be on sale starting next summer.