Logitech announced an all-in-one dock that aims to simplify the workspace and declutter your desk. Since many of us are working from home in makeshift offices, staying organized is challenging but crucial. If you are a particularly messy person, the Logi Dock all-in-one docking station should provide a solution.
The Logi Dock has one-touch meeting controls, a built-in speakerphone (certified for Teams, Zoom, and Google) to provide reliable connection throughout your workday.
The dock should also make it easier to organize stray cables lying around, as it also serves as a single connection point for various desktop devices.
The dock
Users can charge a laptop up to 100W, with up to five USB peripherals and up to two monitors, at the same time. In addition, Logi Dock was made to integrate with Logi Tune, an app that allows you to control and customize Logitech devices.
Some features include a calendar integration, which means the Logi Dock uses lighting cues to notify you of a meeting you added to the calendar weeks ago, with buttons to help you decide what to do (join, mute or toggle your camera settings).
Audio should not be a problem as Logi Dock is built with an enterprise-grade audio driver and a noise-cancelling speakerphone.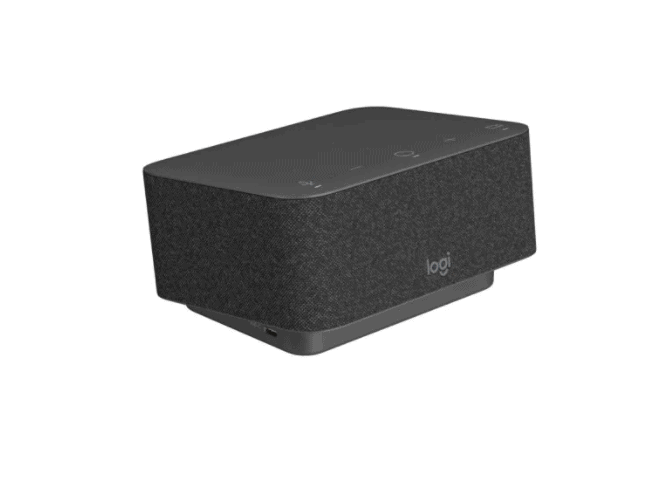 What else?
Users can also switch audio to a Zone Wireless headset or the Zone Wireless earbuds for privacy. The Logi Dock comes in two colors (white and graphite) though Logitech specified that Graphite is only for Microsoft Teams.
This all-in-one desktop speaker will be available for purchase across the globe at the end of the year.
The expected retail price is expected to be somewhere around $399. They should provide a better way to organize a desk and enhance communications with remote colleagues and collaborators.