The new and updated versions of Surface products will become available at the same time as the new Windows 11 release.
At its all-digital launch event this week, Microsoft announced eight new products for its Surface hardware line. Apart from the Microsoft Laptop studio, which is a completely new device, other devices from the company are refreshes of earlier products that have been upgraded with new features or fitted with new hardware.
"Innovation at the intersection of hardware and software"
Pete Kyriacou, VP, Microsoft Devices, introduced the new Surface products in a blog post this week. "Throughout our history as Surface, we have seen that the most meaningful experiences come from innovation at the intersection of hardware and software," he writes.
"Each new version of Windows unlocks the next generation of hardware innovation."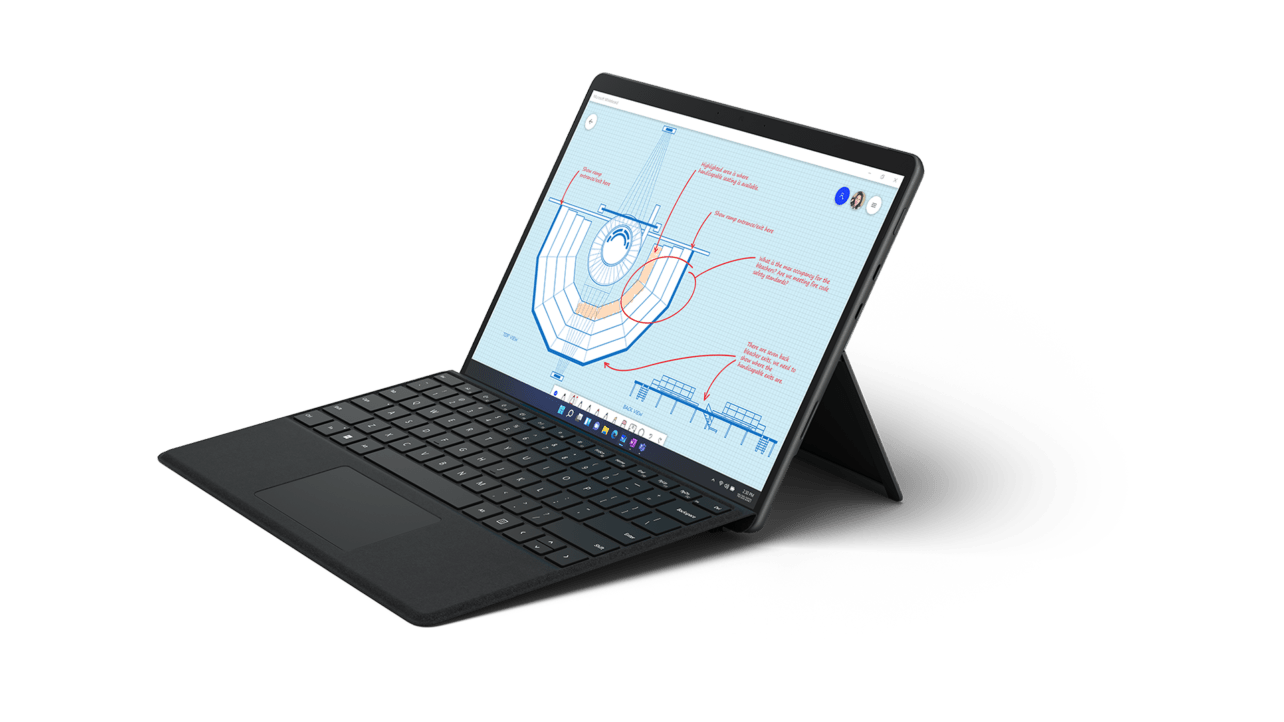 Surface Pro 8
Kyriacou then launches into the hit parade of new devices rolling out from Redmond. First up is the Surface Pro 8. This device is more than twice as fast as the Surface Pro 7, with 11th Gen Intel Core processors, two Thunderbolt 4 ports and built on the Intel Evo platform. All in all the system has many performance gains, and up to 16 hours of battery life. All this makes Surface Pro 8 the most powerful 2-in-1 on the market, according to Kyriacou. It will be launched with Windows 11 pre-installed.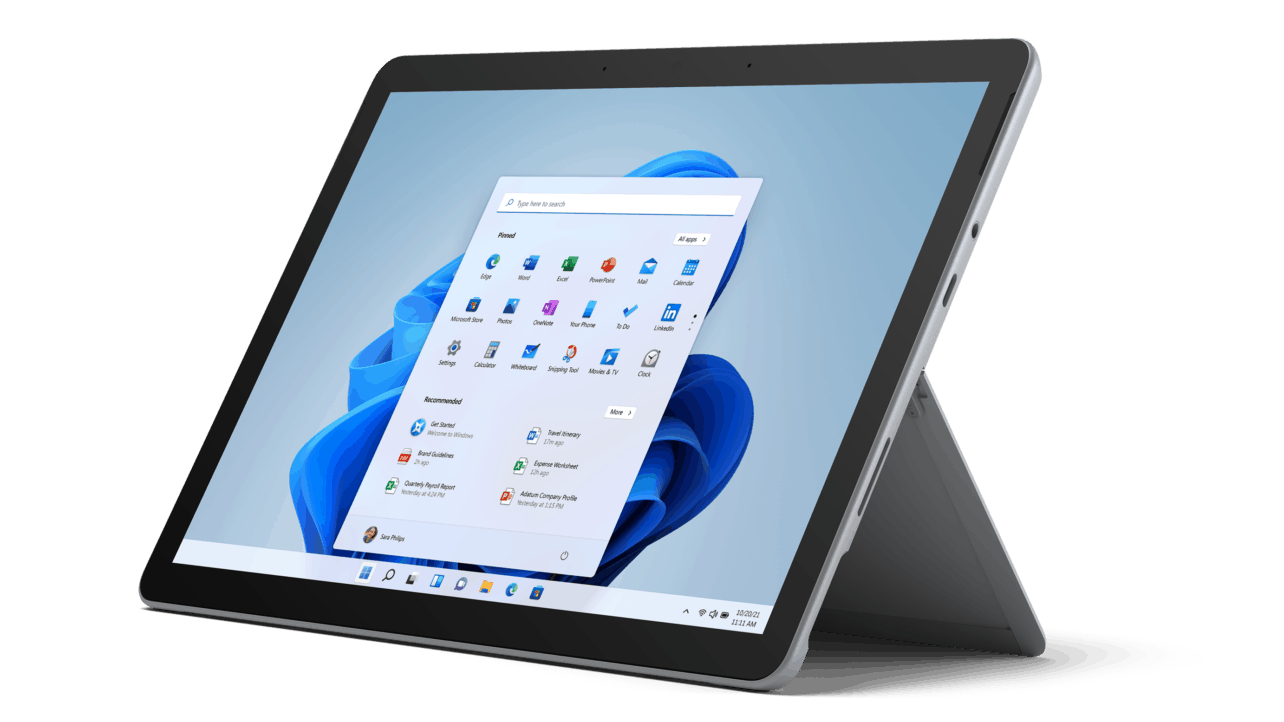 Surface Go 3 and Surface Duo
Surface Go 3 is "the most portable Surface 2-in-1," according to Kyriacou. Now it is 60% faster with an Intel Core i3 processor. This product offers optional LTE Advanced, all-day battery, and built-in Microsoft security.
The Surface Duo is a phone and tablet hybrid, "it brings dual-screen productivity and entertainment with you wherever you go," says Kyriacou. The new version features larger, 8.3″ PixelSense Fusion displays. It also has the Snapdragon® 888 5G Mobile Platform, a dynamic triple-lens camera, stereo audio, NFC for contactless payments.
All items are scheduled to become available on October 5, the same day when Windows 11 will be released.