Upon discovering a Microsoft patent, Patently Apple concludes that Microsoft is developing a Surface device with three displays.
Website Patently Apple reports that Microsoft filed a patent with the U.S. government's patent office for a foldable device with three panels in June 2020. Recently, the patent was made public.
Three displays
The patent describes a 'multi-panel display device' with three displays and two areas with hinges. Patently Apple argues that the model entails a new version of Microsoft's current Surface Duo, updated with an additional screen that folds to the front of the device. It named the device 'Surface Trio'.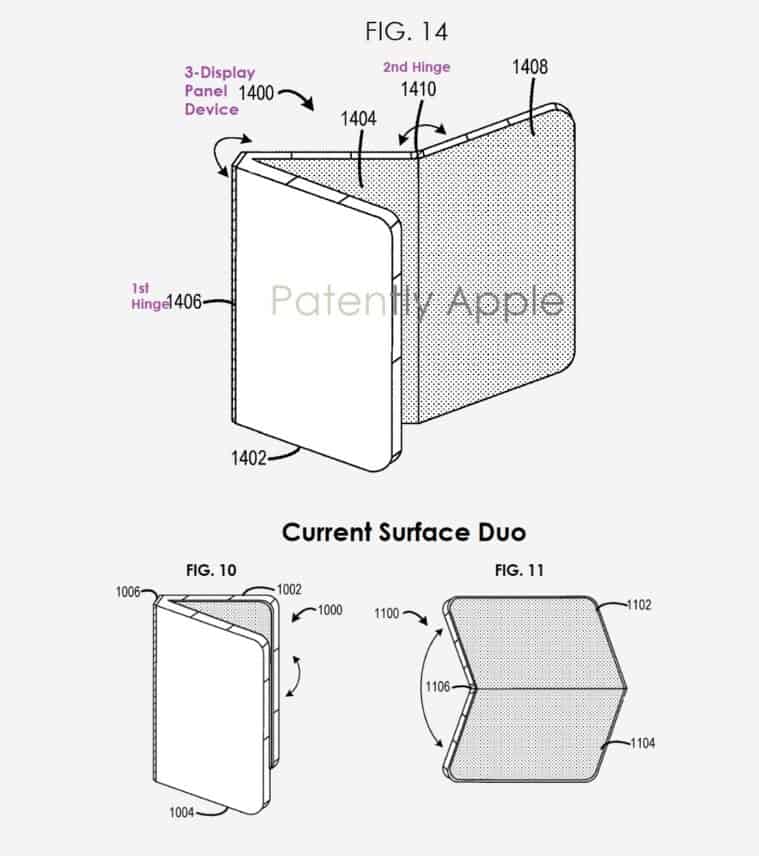 A set of three displays means that one screen is always available, barring the need to open the device for usage. The readily available Surface Duo is designed similarly, sporting a so-called 'glance bar' that shows incoming calls or messages on a narrow strip on the hinge side of the device.
Surface Neo throwback
In addition to the 'Surface Trio' patent, Microsoft recently filed a patent for an 'Orientation sensor' that appears to be a keyboard.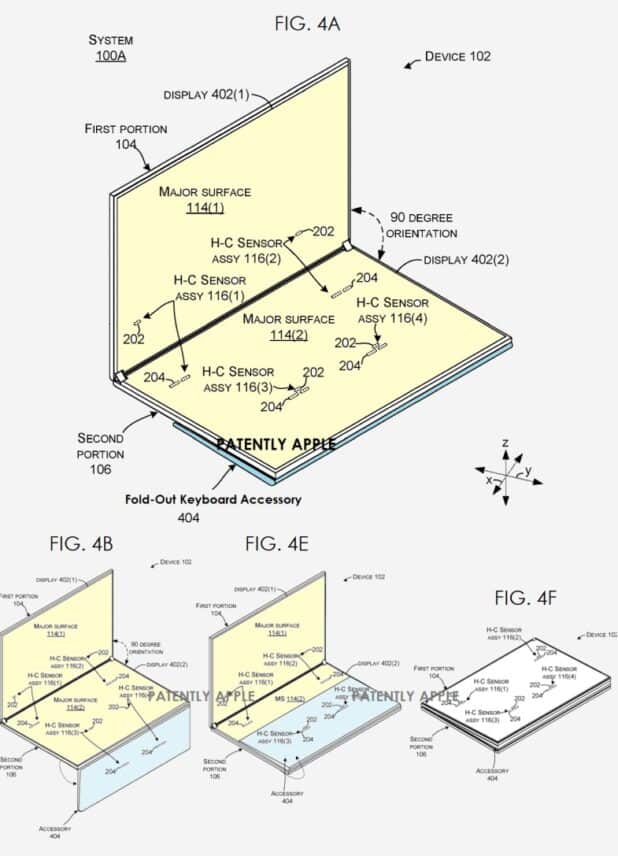 Similar functionality was announced for the Surface Neo, a planned product that never saw the light of day. During its announcement in October 2019, Microsoft presented the Surface Neo as a foldable tablet based on a modified Windows version, Windows 10X. Sometime later, Windows 10X was canned — and the Surface Neo disappeared along with it.