Prowise introduces an update for the Prowise Touchscreen Ten. Hand recognition allows a hand to rest on the display while writing. A device management app enables administrators to centrally update and configure multiple displays.
Prowise develops touchscreens for the education sector. Laptops, smartphones and other devices can be connected and controlled via the Touchscreen Ten, its primary product. The model comes in versions ranging from 55 inches to 98 inches.
Writing feels natural. That's the differentiating factor. Users, including teachers, have a fully digital whiteboard at their fingertips, without sacrificing the workflow of a traditional whiteboard.
Prowise Central update
The Prowise Touchscreen Ten runs on Prowise Central, an operating system. Prowise Central has been updated with several new features, including hand recognition.
When pressing down your palm on the touchscreen while writing, nothing happens. Previously, a blurred line would appear. The touchscreen recognized the hand as an input. Since the update, the model is able to ignore hand inputs. This makes it possible to rest a hand on the screen while writing.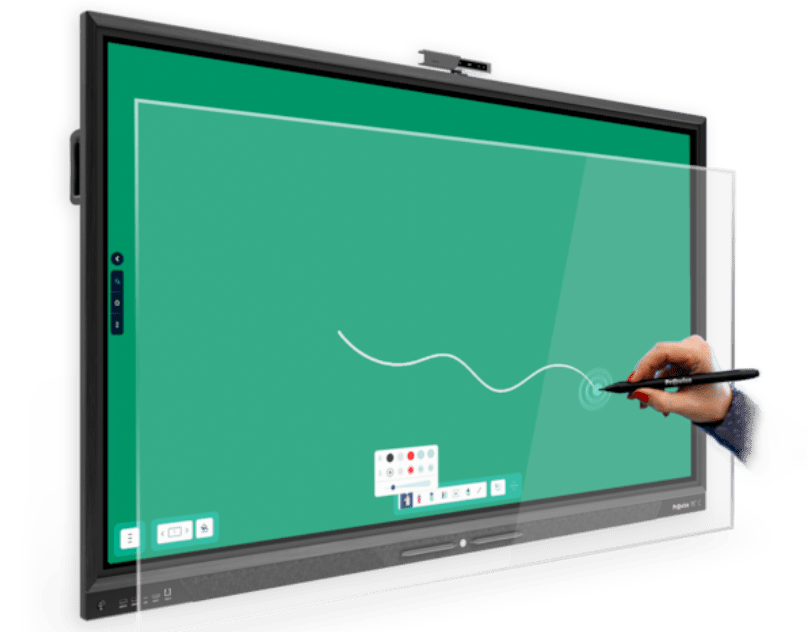 Additionally, touchscreens can now be locked with a PIN code via the Prowise Central menu. This 'screen lock' is fully optional. Prowise also introduced three new power modes to provide control over energy consumption. According to the organization, the lowest mode can cut power costs in half.
Finally, the update gives all existing users access to the latest version of Prowise Screen Control, a device management app. Screen Control allows multiple displays to be updated and configured in a central dashboard.