Apple will be shipping a new desktop PC starting March 18. The Mac Studio is best described as a business version of the Mac Mini, outperforming its predecessor across the board.
The Mac Studio desktop is available in various configurations. At the base, you'll find either the Apple M1 Max or the Apple M1 Ultra. The M1 Ultra has double the CPU and GPU cores of the M1 Max.
The most powerful configuration consists of 20 CPU cores and 64 GPU cores. Furthermore, the Mac Studio offers up to 128GB of RAM, SSD capacity of 8TB and a maximum throughput of 800 Gbs.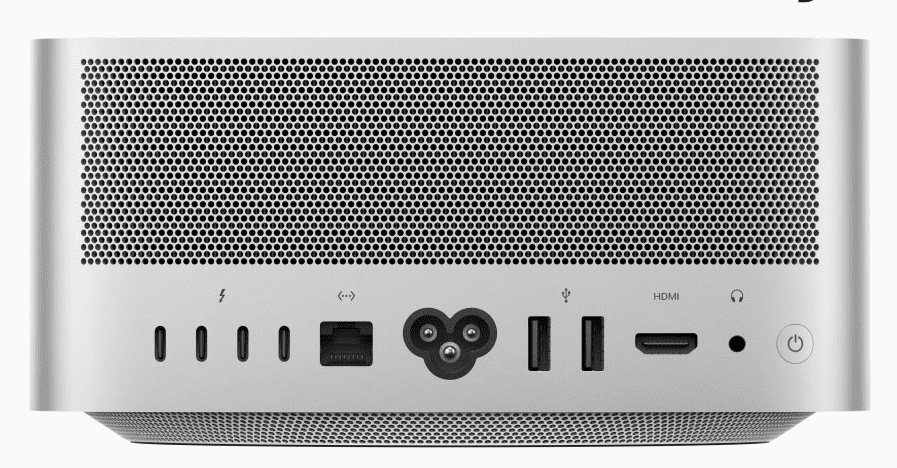 Mac Studio connectivity
In addition, the Mac Studio features more ports than the Mac Mini. The release includes four Thunderbolt 4 ports, two USB-A ports, two USB-C ports, an SDCX card reader port, an HDMI port and a headphone output. This allows a total of four Apple 6K ProDisplays and one 4K display to be connected simultaneously. Overkill for most users, but noteworthy nevertheless.
Wifi 6, Bluetooth 5.0 and 10 GbE Ethernet are supported. The Mac Studio runs on macOS Monterey. Apple will be shipping the device starting March 18. Prices range from 2,329 to 9,229 euros, depending on the configuration.