Apple has presented a new version of the compact iPhone SE. The most significant features are 5G and an A15 SoC.
The iPhone SE has seen multiple updates throughout the years. Today, Apple presented the newest version, featuring 5G and the A15 SoC. The model will be available starting March 18.
A15 Soc and home button
In addition to 5G, the iPhone features the A15 SoC, which has only been available for top-of-the-line iPhone 13's up until this point.
Other features include a 12-megapixel camera and water protection. In addition, the new SE's battery should be more durable, which is problematic in older versions. Lastly, the home button and Touch ID are present, in contrast to other modern iPhone models.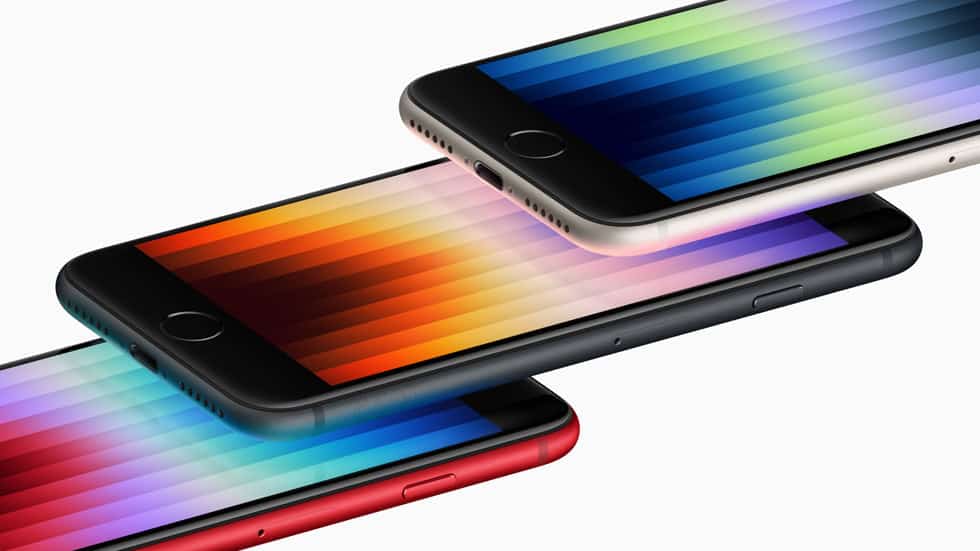 Availability
The new iPhone SE is available in three colours: Midnight, Starlight and Product RED. The most affordable option costs 529 euros, available from March 18.