As of today, the current version of Chrome includes basic protection against phishing attacks. You don't have to turn anything on: Google automatically activates it for everyone. It also launches an extension where people can report malicious urls to Google.
Google now processes automatic protection against phishing in Chrome. The new feature analyzes the so called lookalike internet addresses to inform you when you are about to surf to a rogue website. Think of a link to go0gle.com instead of google.com.
Hackers often use these small variations to get people on the wrong track. That's how you think you're surfing to a trusted location. The counterfeit website is often a copy of the real website in which malware is processed.
Anyone can help
If you click through to the sun page, you will immediately see a warning from Chrome that you are about to surf to a website that is not the real version. You can still click on if you really want to, but Google hopes that this will deter users enough and add an extra check.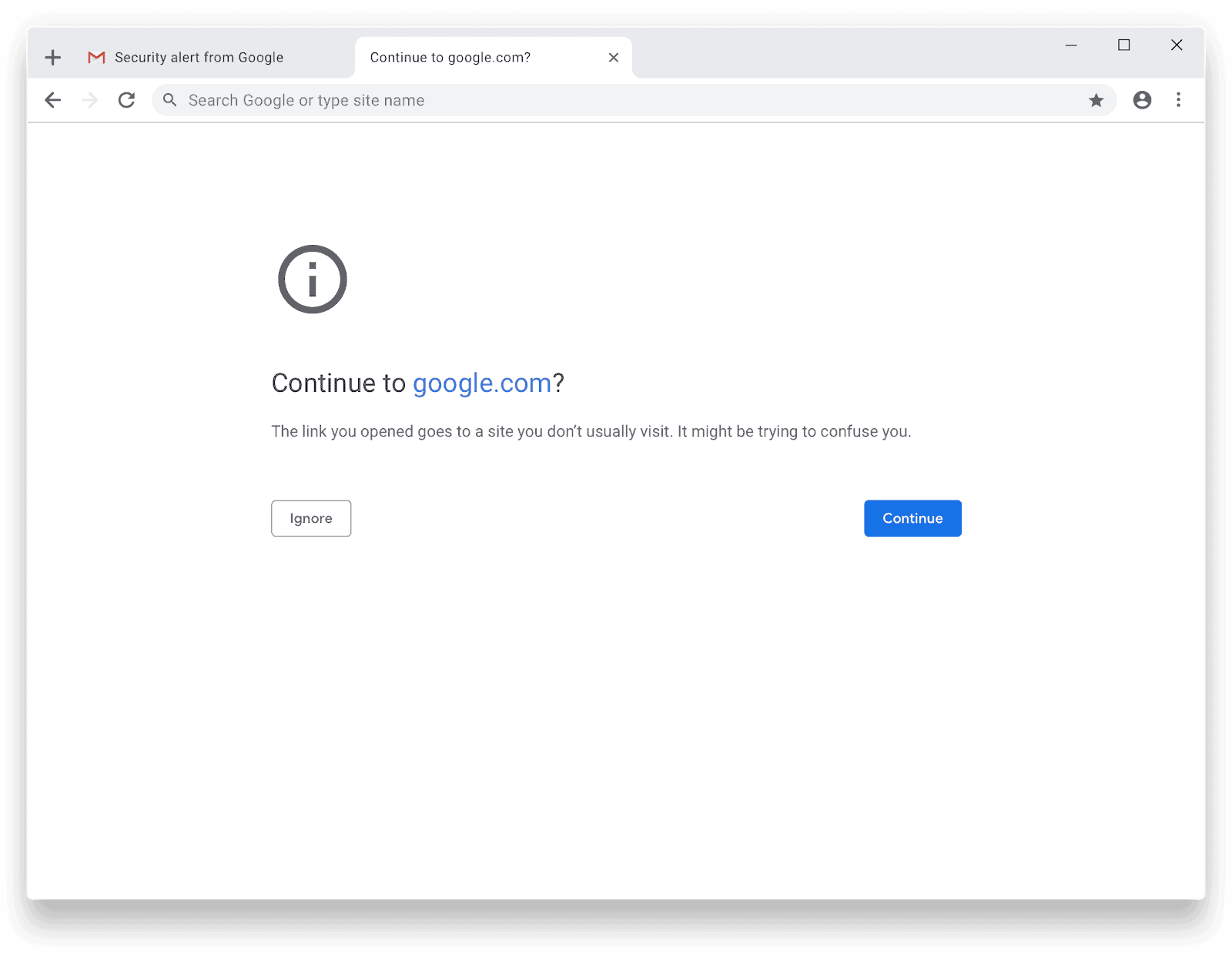 The function is incorporated in Chrome 75, the most recent version (Chrome 76 is in beta). If you are on an older version, you can easily update it by clicking on Help, About in the Settings (top left). Here you can click on the update button to download the latest version.
In addition to the new security feature, you can also help Google to report malicious urls. The search giant launches a Suspicious Site Reporter extension with which you can create and send a report with one click. According to Google, this is how you help the entire community to keep phishing attacks to a minimum.
Related: Microsoft: ransomware attacks decrease but phishing increases
This news article was automatically translated from Dutch to give Techzine.eu a head start. All news articles after September 1, 2019 are written in native English and NOT translated. All our background stories are written in native English as well. For more information read our launch article.