Cloud giant Alibaba Cloud has recently developed the Yitan 710 server processor for its server portfolio. Among other things, Yitan 710 servers are to be used for general-purpose tasks and AI calculations. Additionally, Alibaba Cloud went open source with an existing RISC-V-based CPU.
Chinese public cloud giant Alibaba Cloud aims to strengthen its server portfolio, exemplified by the development of the new Yitan 710 server processor. The public cloud giant says the latter fits into its strategy of delivering better performance and greater energy savings. The server chipsets will soon form the basis for all related products and environments in the Alibaba Cloud ecosystem.
Yitan 710 Introduction
The Yitan 710, a 5nm chipset, is compatible with the latest Armv9 technology. Each processor features 128 Arm cores with a maximum clock speed of 3.2GHz. The processor contains 60 billion integrated transistors, has 8 DDR5 channels and features 96-lane PCIe 5.0 technology.
The server processor is specifically designed for use in data centers. Alibaba Cloud plans to build a proprietary series of so-called Panjiu servers, providing a fitting basis for the new processor. According to Alibaba Cloud, Panjiu servers deliver measured performance, better energy efficiency and usability for general workloads, workloads for AI applications and storage services.
The series will soon become available for modules in large-scale data centers, adapted to handle cloud-native workloads such as containers. The exact launch date of the new processor and server series is unknown at the time of writing.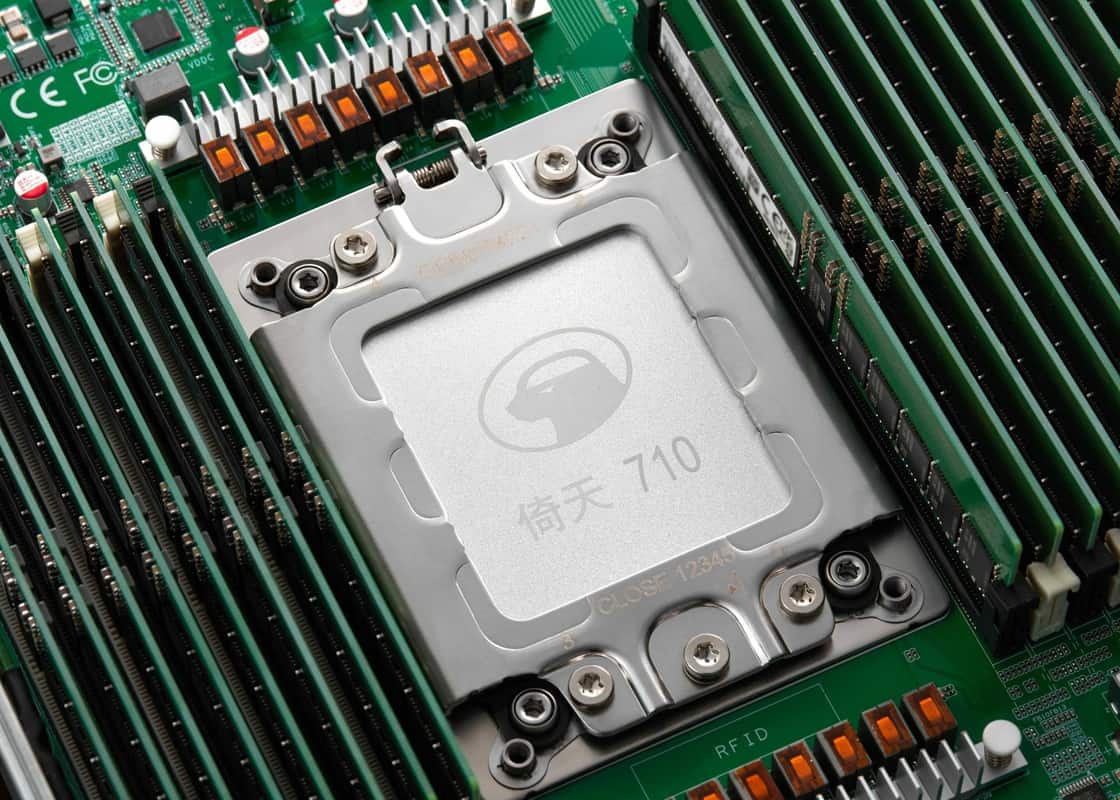 XuanTie CPU now open source
Furthermore, Alibaba Cloud announces that it has made the technology of its RISC-V architecture-based XuanTie CPU core open source. The code of this chipset is now available on GitHub and the Open Chip Community platform. Thus, developers can fabricate their own processors based on the XuanTie architecture. Doing so is particularly interesting for IoT applications such as gateways and edge servers.
The cloud giant has also open-sourced its support for various operating systems such as Linux, Android and Alibaba's own AliOS. More services, development tools and SDKs will become available in the near future.
Tip: Nvidia announces its first data centre CPU, excels in AI and HPC