VMware launched vSphere+ Standard. The subscription-based version brings cloud functionality to VMware's entry-level vSphere solution.
The release of vSphere+ Standard follows the launch of the subscription-based vSphere+ variant earlier this year.
According to VMware, the reception of vSphere+ indicated that customers use various parts of the vSphere portfolio for various environments and workloads. As a result, customers benefit from being able to connect individual parts to the Cloud Console, which adds centralized management and cloud services.
For those transitioning from vSphere Enterprise Plus to vSphere+, connecting was easy. However, users of vSphere Standard had to make do with the solution's basic functionality, which lacks the cloud connectivity of its counterparts.
The release of vSphere+ Standard brings vSphere Standard to the next level. The subscription-based solution offers the functionality of both vSphere Standard and vCenter Standard. Users can deploy as many vCenter instances as they need. Centralized management is possible through the Cloud Console.
Users don't have to manage licenses via keys. Billing is based on usage per core.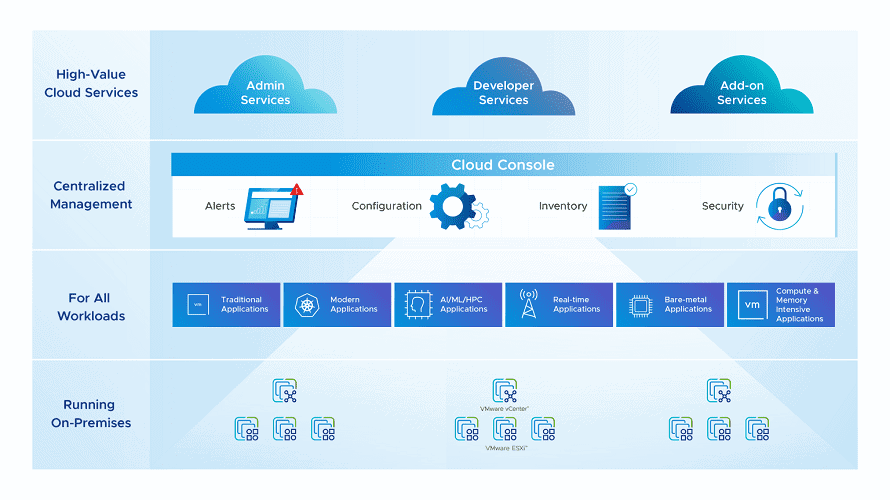 Benefits and transitions
According to VMware, the Cloud Console's management services improve productivity. In addition, this subscription-based version ensures that cloud functionality can easily be extended to existing on-premises vSphere deployments. Users don't have to modify hosts or workloads.
Customers can use VMware's Subscription Upgrade Program (SUP) program to transition from vSphere Standard to vSphere+ Standard. The program helps shift perpetual licenses to subscriptions.
Existing CPU-based licenses are converted to a per-core-based subscription of up to 32 cores. The cost is then halved, meaning users of 32 cores only pay for 16. VMware starts charging the full price when a subscription is renewed.