NTT has developed a prototype of a super-fast chip designed to deliver high transmission speeds within data centers and undersea fiber optic cables. The chip could become an important part of photonic and 6G networks in the future.
The Japanese tech giant says it has developed the first "Ultra-compact baseband amplifier IC module" that delivers a bandwidth of 100 Ghz. The processor should provide the basis for transmission speeds in upcoming, often photonics-based, networking technologies.
Think of optical and wireless network infrastructure, but also, for example, the upcoming 6G networks. Transmission speeds can probably be stretched to 2 Tbps.
Integration into other devices
The chip must amplify the transmission signal passing over the networks. This is to eliminate signal interference. Devices that enable this already exist, but they are often large in size and require external data center components for connections to devices. Concentrating this technology in a chip module can save space and build this technology into devices.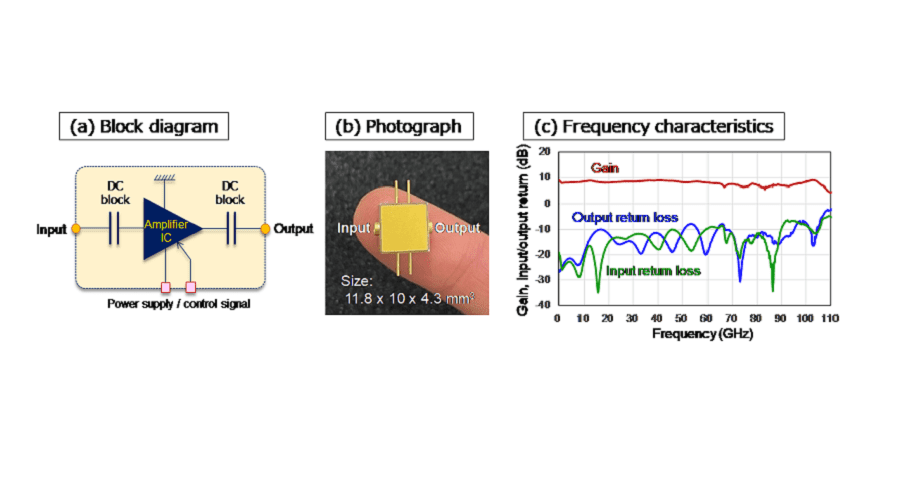 New material type
In addition to the small size of the new chip, the manufacturing process also uses a new material type. The material used is not traditional silicon, but indium phosphide. This material should soon form the basis for all future 2 Tbps photonic networks. These networks will be faster than current fiber-optic networks that can deliver transmission speeds of about 100 Gbps.
Also read: Survey: IT workers fear AI will cause jobs to disappear