Aruba is implementing a number of significant improvements in Aruba Central with a focus on edge infrastructure, Internet of Things (IoT) and cloud. The new update will be available in July and includes AI analytics and improved security for SD-Branch and SD-WAN.
Aruba NetInsight's AI capabilities are integrated into the Aruba Central cloud platform from version 2.5 onwards. With improved analytics, Aruba wants to give network professionals a way to quickly solve network problems. In addition, it also wants to proactively detect errors in order to optimise the infrastructure.
Furthermore, Aruba integrates a new network management workflow to provide faster device provisioning via an automated mobile app. IT gets a clear picture of network health and can solve errors across different sites. Aruba services are now also available via HPE GreenLake as a Network-as-a-Service with a subscription model.
SD-WAN and SD-Branch
Aruba launches an improved management within SD-Branch. It allows you to fulfill the needs of hybrid cloud connectivity within distributed businesses to reduce operational costs.
Aruba Central also receives a new SD-WAN Orchestrator. For example, IT admins can quickly and flexibly connect thousands of branch locations to multiple data centers. Furthermore, Aruba Virtual Gateways is now available for AWS and Azure.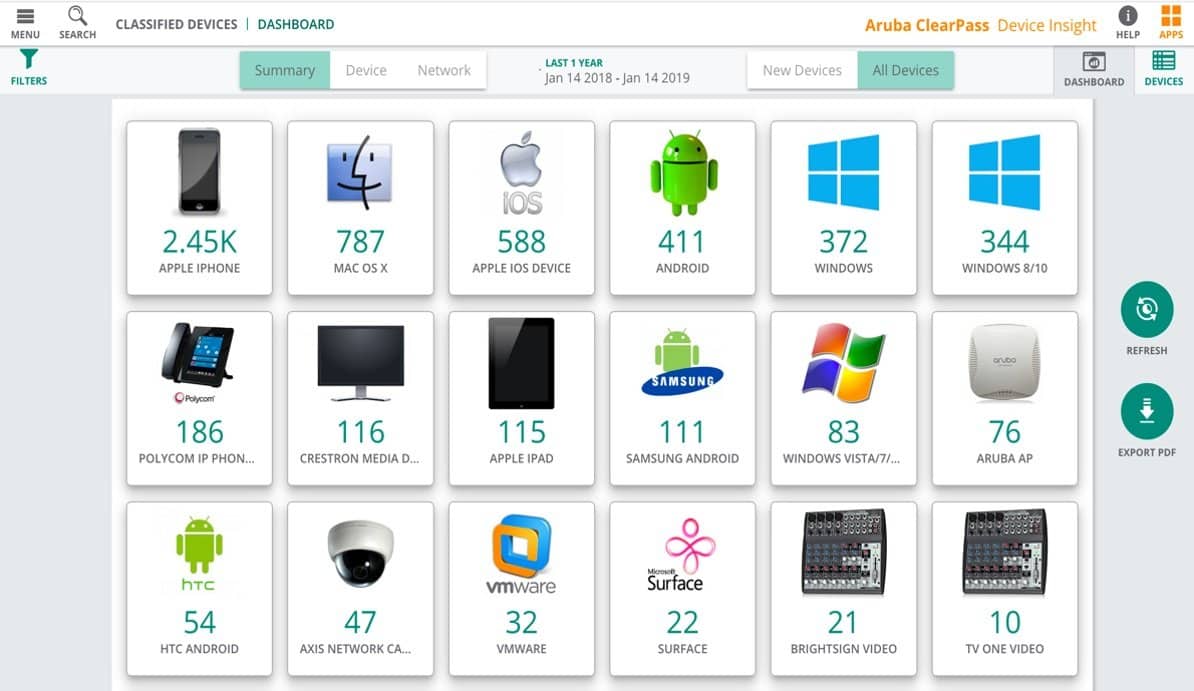 Finally, Aruba integrates ClearPass Device Insight into Aruba Central. This gives IoT devices better visibility thanks to automatic recognition within the network. ClearPass uses identification based on machine learning. Thanks to the integrated Policy Manager, the IT department can automatically impose unique rules down to the device and user level.
The new Aruba Central (version 2.5) will be available from July.
Related: How golf and technology go hand in hand at the Ryder Cup


This news article was automatically translated from Dutch to give Techzine.eu a head start. All news articles after September 1, 2019 are written in native English and NOT translated. All our background stories are written in native English as well. For more information read our launch article.