According to YouTube-based analyst 'Moore's Law is Dead', new super-fast Intel processors based on the Sapphire Rapid-X technology are underway.
Moore's Law is Dead says the chip manufacturer is introducing the new chips soon. The Sapphire Rapid-X chipsets are said to feature a HEDT platform. In addition, the new processors are believed to feature 56 cores and 112 threads of CPU power, 8-channel DDR5 RAM support, 350W of TDP and a 112 PCIe 5.0 lane.
One of the new Sapphire Rapid-X-based processors is also said to have HBM2e memory and a new Intel Ponte Vecchio GPU. It is confirmed that the latter processor is being developed for the new Aurora supercomputer.
Furthermore, the YouTube channel — which has been right in the past — shares more information about the branding of the new processors. It is believed that Intel will be dropping the Core X branding for its Sapphire Rapids processors, opting for the new Xeon Workstation processor family instead.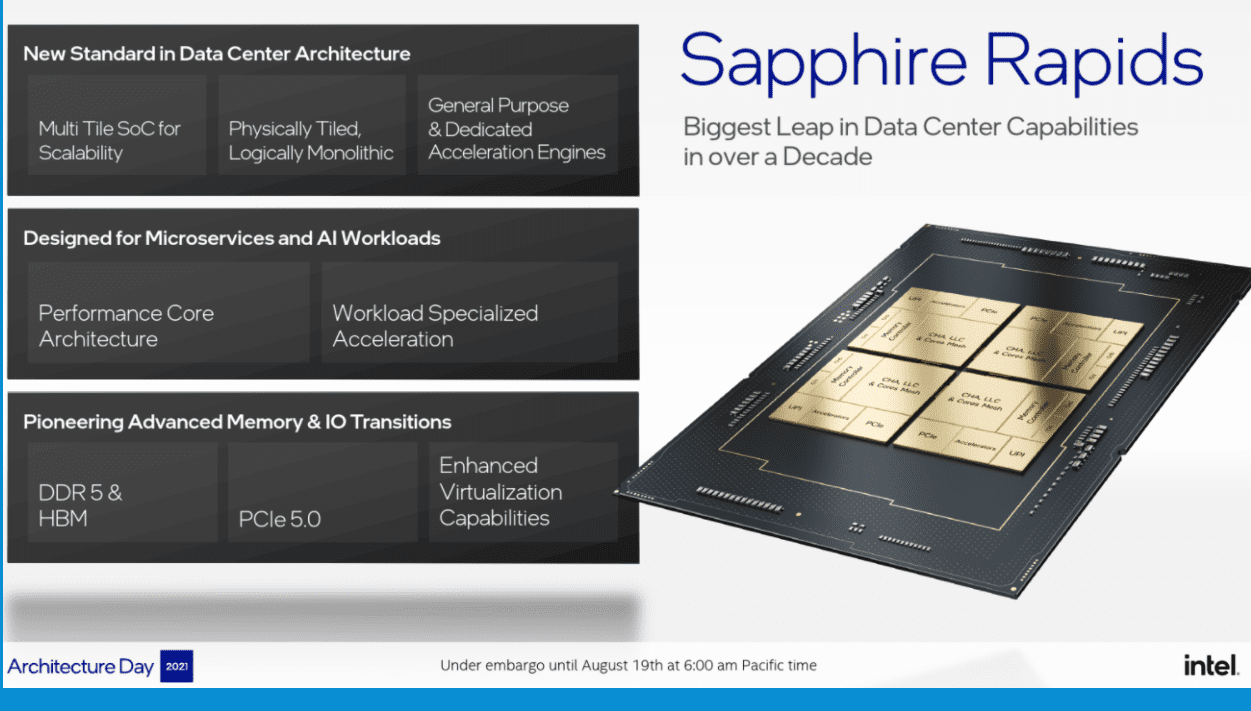 Consumer version
Additionally, Moore's Law is Dead speculates that the development will lead to a new successor to the Intel HEDT Cascade Laxe platform, taking the shape of a more consumer-oriented Sapphire Rapids CPU. For example, a CPU with 4-channel or 8-channel DDR5 RAM and 64 PCIe 5.0 lanes. In Moore's Law is Dead's opinion, such processors could easily compete with AMD's HEDT-based Ryzen Threadripper and Ryzen Threadripper PRO processors.