Fortinet recently introduced the FortiGate 3000F. The firewall features SD-WAN support and proprietary security chipsets to improve network security during digital transformations.
Specifically, the newly available FortiGate 3000F is equipped with Fortinet's NP7 and CP9 security processors. According to Fortinet, the processors improve the speed, scalability and performance of Fortinet's network solutions. The model is energy efficient and relatively slim, allowing deployment in a broad range of environments.
Security is key
In addition, the firewall features a central SD-WAN node, SSL inspection and a proxy for zero trust network access (ZTNA). The 3000F should help administrators more effectively counter internal and external threats. For this purpose, the firewall offers advanced content policies, such as video filtering in streaming video services. Administrators can detect cyber threats hiding in encrypted paths with powerful SSL inspection.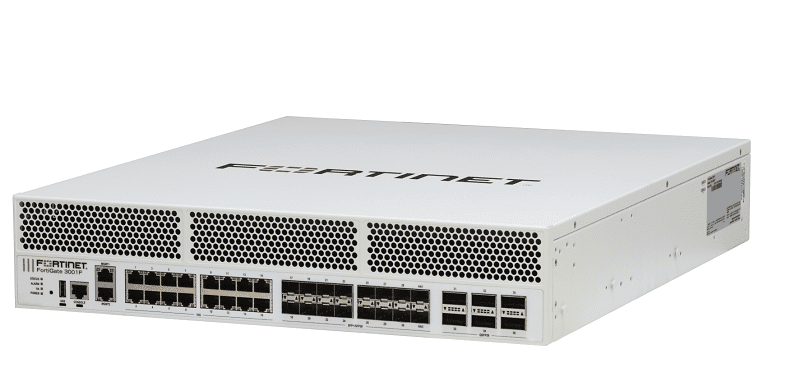 The 3000F is highly compatible with the Fortinet Fabric Management Center, which provides a central environment for managing, automating and orchestrating the Fortinet's entire Security Fabric.