Gartner market researchers conclude that Samsung achieved more chip sales than Intel in 2021. The global chip shortage resulted in a record turnover.
Last year, Samsung had a market share of 12.3 percent. Intel peaked at 12.2 percent. Samsung sold 28 percent more chips for a total turnover of 73.2 billion dollars (68 billion euros), making Samsung the market leader.
Intel saw its chip sales fall by 0.3 per cent, totalling a turnover of 72.5 billion dollars (67 billion euros). Chinese chip manufacturers disappeared from the top 10 largest producers.
Substantial sales growth
According to Gartner researchers, chip sales continue to grow strongly. The chip shortage persists. According to the experts, it will be some time before there's enough manufacturing capacity to bridge the gap. In 2021, total chip sales increased by 26 percent to a total of 595 billion dollars (almost 551 billion euros).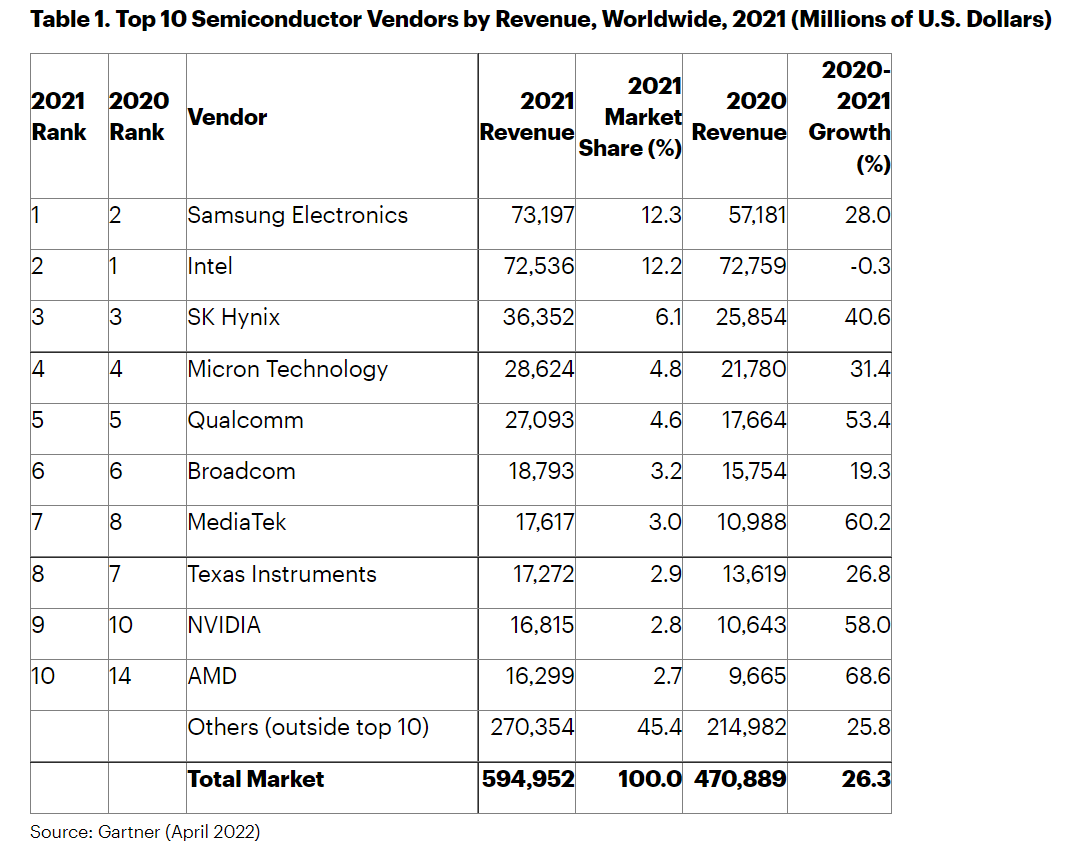 Memory chips favoured
Memory chips were the most sold type in 2021. These chips were in particular demand due to hybrid working and large server expansions for public cloud environments. The market share of memory chips rose to 28 percent. Other popular chips were 5G chips, whose share doubled in one year's time. The strongest increase was seen in the automotive chip segment.
Tip: European Chips Act unveiled — where will the 43 billion euros go?