The city of Rotterdam is investing in a network of smart cameras and drones to combat drug trafficking at its port. In addition, the management software of ship cargoes will be updated to ensure that data is exclusively accessible to authorized users.
The city shared the news in an annual report on the war against subversive crime. Subversive crime is a form of crime in which criminals abuse legitimate businesses. The Netherlands, for instance, views cyberattacks on municipalities as subversive crimes. A government agency is damaged in the process, causing citizens to lose confidence. The same goes for smugglers that successfully ship cocaine through a state-owned port.
Each year, the Dutch government sets aside hundreds of millions of euros to fight subversive crime. The money is provided to prosecutors, the police and cities, including Rotterdam. They are responsible for prevention. Last year, the city of Rotterdam received €5 million to combat crime at its port. A new annual report reveals that most of the money is spent on IT.
Camera network
First of all, the city is investing in a network of smart cameras and drones. "A virtual fence", describes a spokesperson. "Covering the port area, so that we can spot suspicious situations and increase the chance of catching criminals. There is already a large network of cameras in place, but we want to use it more intensively. That way, we have more eyes on the port, which is a huge area."
The choice of new equipment and software is understandable. Network and camera technologies changed rapidly in recent years. Chips have become more powerful and energy-efficient, allowing chips to be integrated directly into cameras. As a result, some cameras are able to analyze images on premises. This is often faster than the traditional way, which involves sending camera images to the cloud for analysis.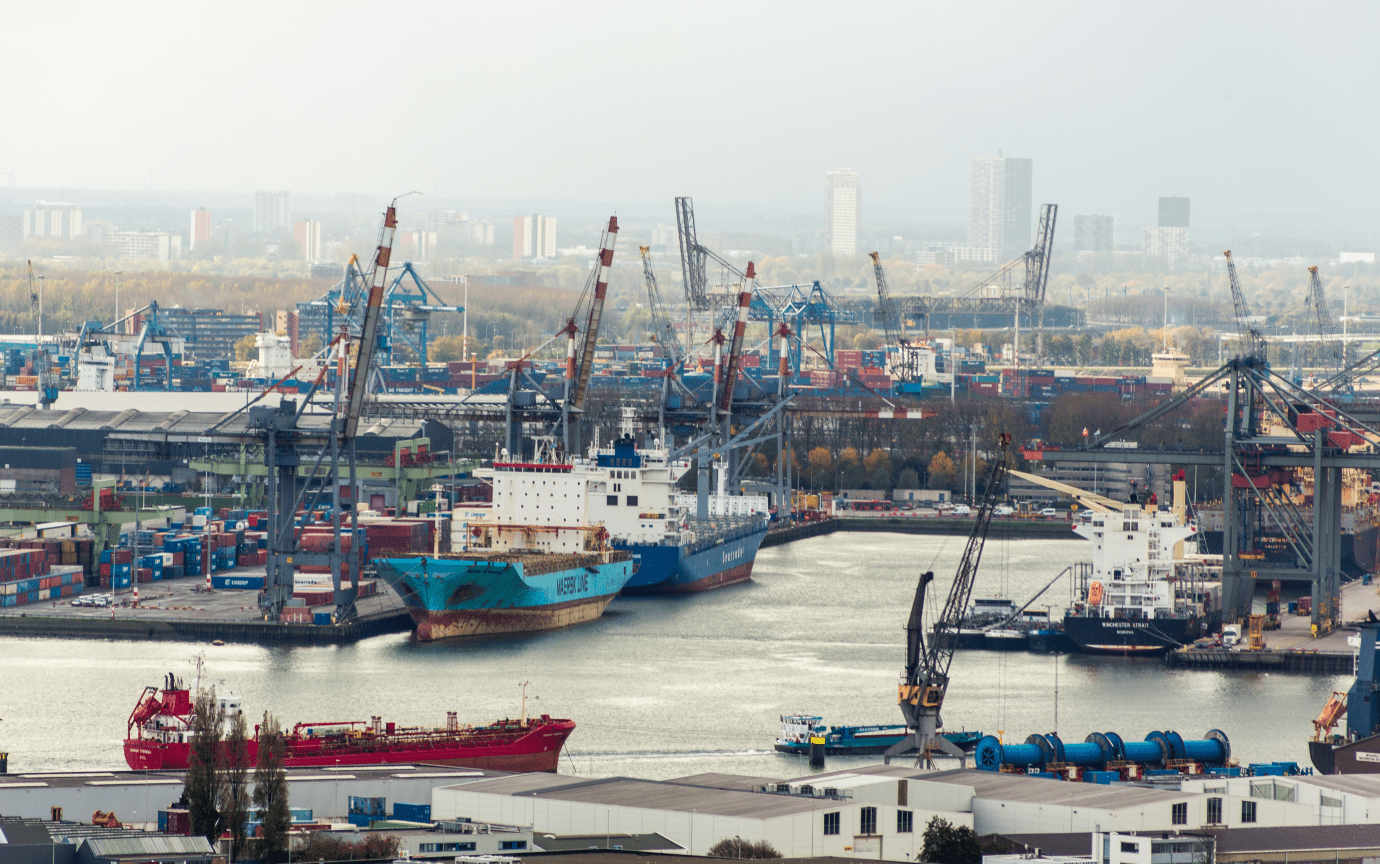 Identity security
Secondly, the city is investing in updates to ship cargo management software. "We're working on an IT tool to make data on cargoes available only to those with authorization", added the spokesperson. In other words: identity security, a well-known concept in the cybersecurity industry.
The IT systems of the Port of Rotterdam are already secured against unauthorized users. The Port of Rotterdam is a government agency, and every Dutch government agency must comply with the Baseline Information Security Government (BIO). The BIO is a set of rules on cybersecurity. Identity security is an important component. For example, government agencies are required to regularly change the passwords of employees and users.
The scope of the upcoming software tool is unclear. We suspect it will target the cybersecurity of companies that operate at the port. The BIO does not apply to private companies. There's no guarantee that their identity security is up to standard. That's an opportunity for traffickers. An insecure IT system can provide valuable information on shipments. The upcoming software tool is expected to close the gap.