A report by Synergy Research Group shows that most companies used AWS, Microsoft Azure and Google Cloud for their cloud services in the first quarter of this year.
The research indicates that the big three were responsible for roughly 65 percent of all public cloud service revenue worldwide. Companies spent $53 billion (€52 billion) on public cloud services in the first quarter of this year. The total revenue from public cloud services amounted to $126 billion (€123 billion), up 26 percent from the same period last year.
According to the researchers, the pandemic is an important driver of the growing demand for public cloud services. Companies have been migrating to the cloud en masse over the past two years.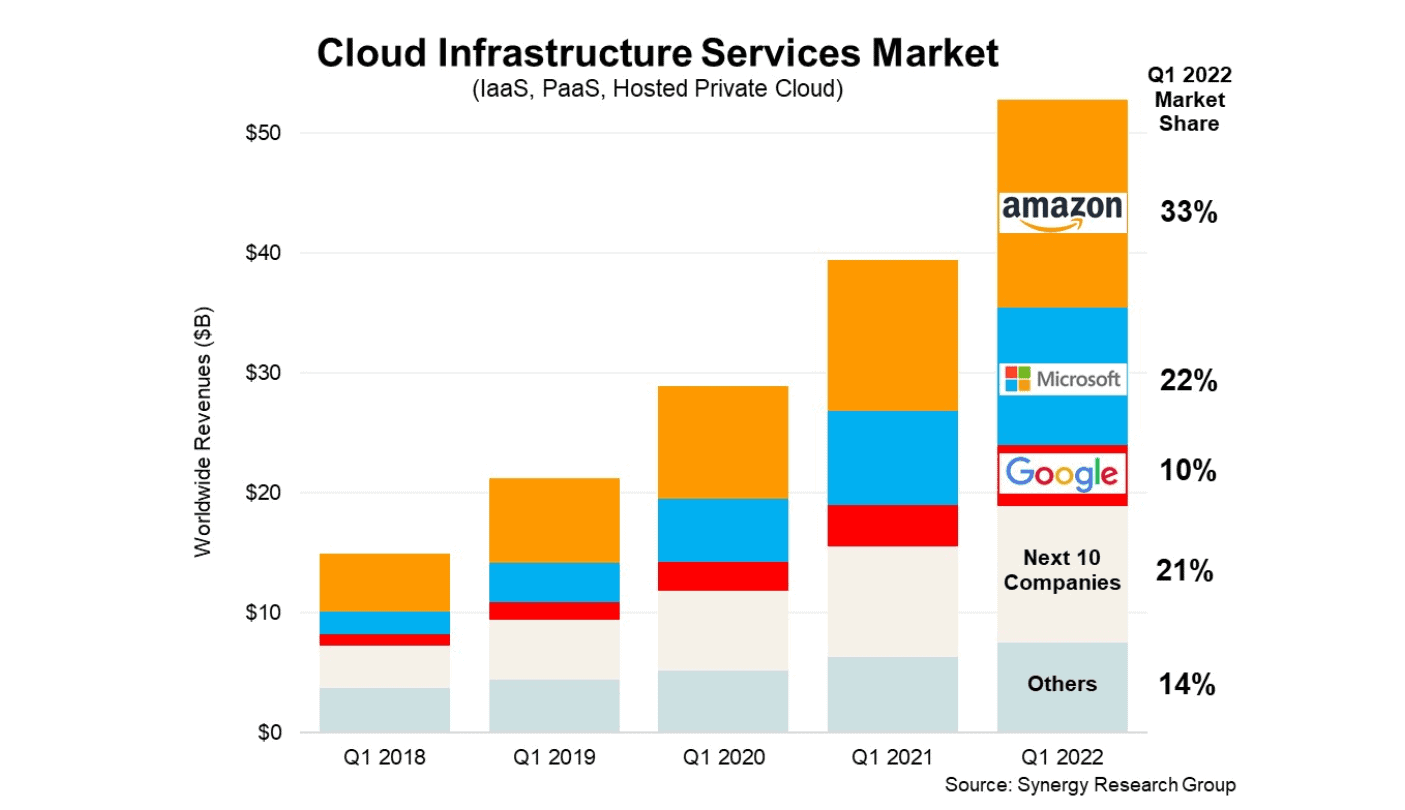 Big three expansion
The big three can more easily expand and maintain their market share than smaller providers, says Synergy Research Group. The larger a data center network, the more cost-efficient it runs. This leaves more room for R&D among large players.
AWS retains the largest share in the cloud services market (33 percent). Microsoft Azure is gaining a market share of 2 percent annually. Google Cloud gains 1 percent each year.