The new Intel Flex Series data center GPUs were designed for gaming streaming services, virtual desktop environments and AI applications.
The Flex Series GPUs focus on providing sufficient processing power for visual workloads from cloud environments. This includes visual desktop environments, the metaverse, AI applications and streaming services for games, a market segment Intel expects to grow significantly.
The Flex Series GPUs should be able to handle demanding workloads without compromising on quality and performance. The GPUs should help lower costs.
Video processing
The GPUs are based on the Xe HPG graphics card architecture. The architecture is optimized for running games. In addition, the architecture is well suited for video transcoding. A single Flex Series GPU can transcode up to 36 video streams simultaneously at a resolution of 1920×1080. Ten of the GPUs can transcode approximately 360 video streams simultaneously in a single server.
Transcoding capabilities are made possible by a module for AV1 video encoding software. This enables the GPUs to use up to 30 percent less bandwidth than AVC processing, an older video encoding system.
Streaming games
In addition to transcoding video, the Flex Series GPUs are suitable for streaming games. Android games are particularly streamable from cloud environments. The GPU takes over various calculation processes from the devices of end users. A single Flex Series GPU allows providers to process up to 68 game streams at a resolution of 1280×720.
Other applications
Furthermore, the GPUs are suitable for virtual desktop environments and AI applications. To this end, Intel offers an open-source software portfolio that supports visual cloud-based workloads including oneAPI and OpenVINO. Other Intel oneAPI tools should deliver accelerated applications and services, such as the chip maker's oneVideo Processing Library (oneVPL) tool and Intel VTune Profiler.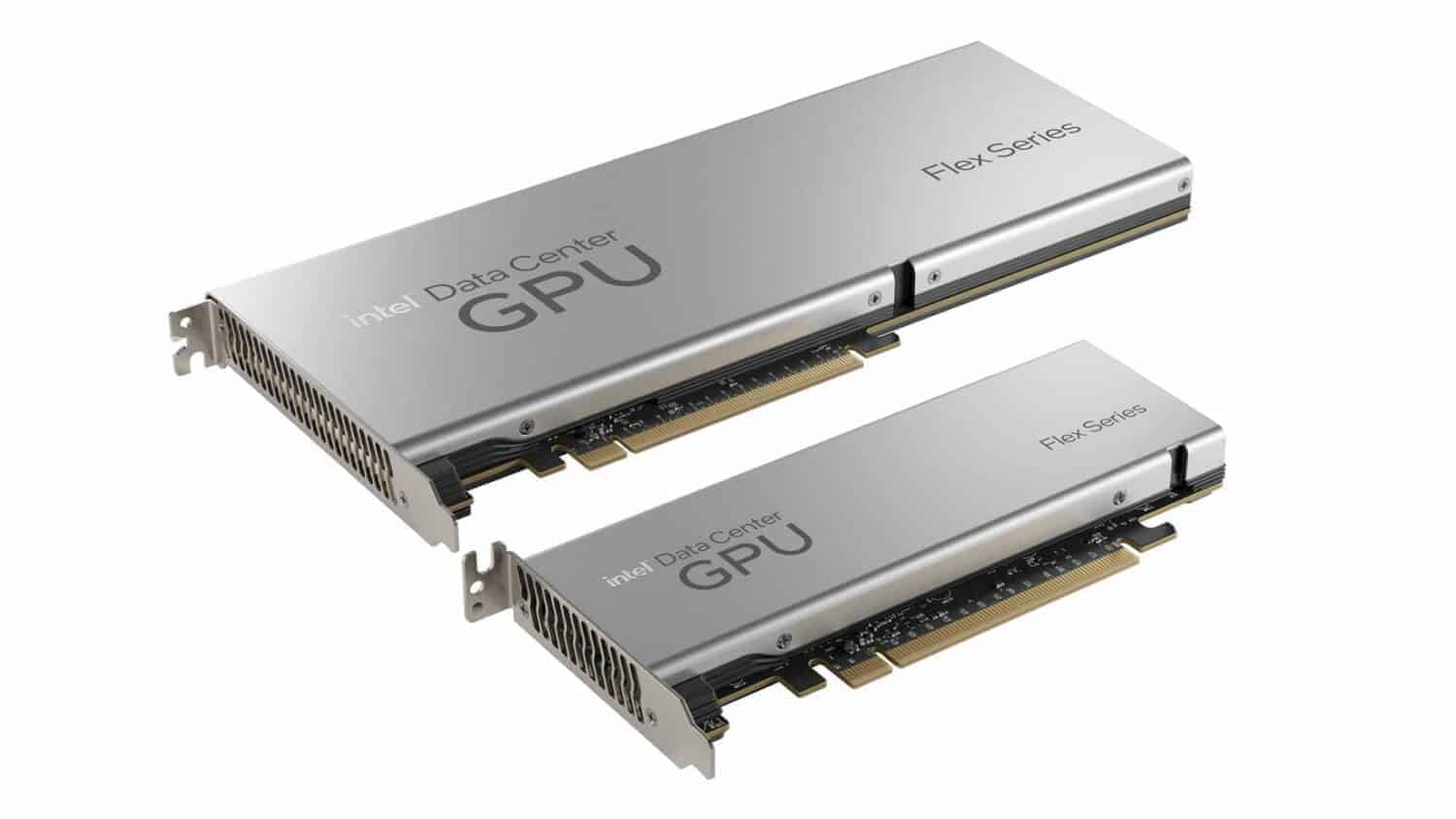 Integration by hardware vendors
The Intel Flex Series GPUs will initially come to market in two variants. The first variant features 16 graphics processing cores and 12GB of onboard memory. The second variant features 32 cores and 16GB of memory.
Intel expects several hardware vendors to integrate the Flex Series GPUs into their systems in the coming months. The vendors include Dell Technologies, HPE, H3C, Inspur, Lenovo and Supermicro. The systems will initially focus on media delivery and Android cloud gaming. Windows cloud gaming, AI and VDI workloads are expected down the line.