AMD officially announced the Ryzen 7000 desktop processor series. The processors succeed the Ryzen 5000 series. The models feature Zen 4 architecture and come on an AM5 socket.
AMD is releasing four Ryzen 7000 desktop processor models. All models are produced on 5nm. The processors vary in terms of cores and clock speeds. The entry-level model is the Ryzen 5 7600X, which features a hexacore processor and a clock speed of 5.3GHz. Next comes the Ryzen 7 7700X, with eight cores and a maximum clock speed of 5.4GHz. The Ryzen 9 7900X features twelve cores and a clock speed of 5.6Ghz.
Finally, the top model is the Ryzen 9 7950X, with sixteen cores and a maximum turbo clock speed of 5.7GHz. You can find the US prices of the AMD Ryzen 7000 series in the chart below.
Zen 4 architecture
The main feature of the series is its AMD Zen 4 architecture, a revision of the Zen 3 architecture. The new architecture allows for more efficient execution of 'fetch and pass' tasks, in addition to an improved execution engine.
Other enhanced functionality includes improved branch prediction, doubled L2 cache, load/store improvements and smaller tweaks to the execution engine. The Ryzen 7000 series desktop processors and associated motherboards require standard DDR5 RAM and are incompatible with DDR4 RAM.
AM5 socket
In addition, the AMD Ryzen 7000 series uses the new AM5 socket by default. This socket sits on the motherboard instead of the CPU. The AM5 provides 230 watts of power to processors with a maximum TDP of 170 watts. The socket remains compatible with CPU coolers for the AM4 socket, its predecessor. AMD indicates that the AM5 socket will be supported until 2025.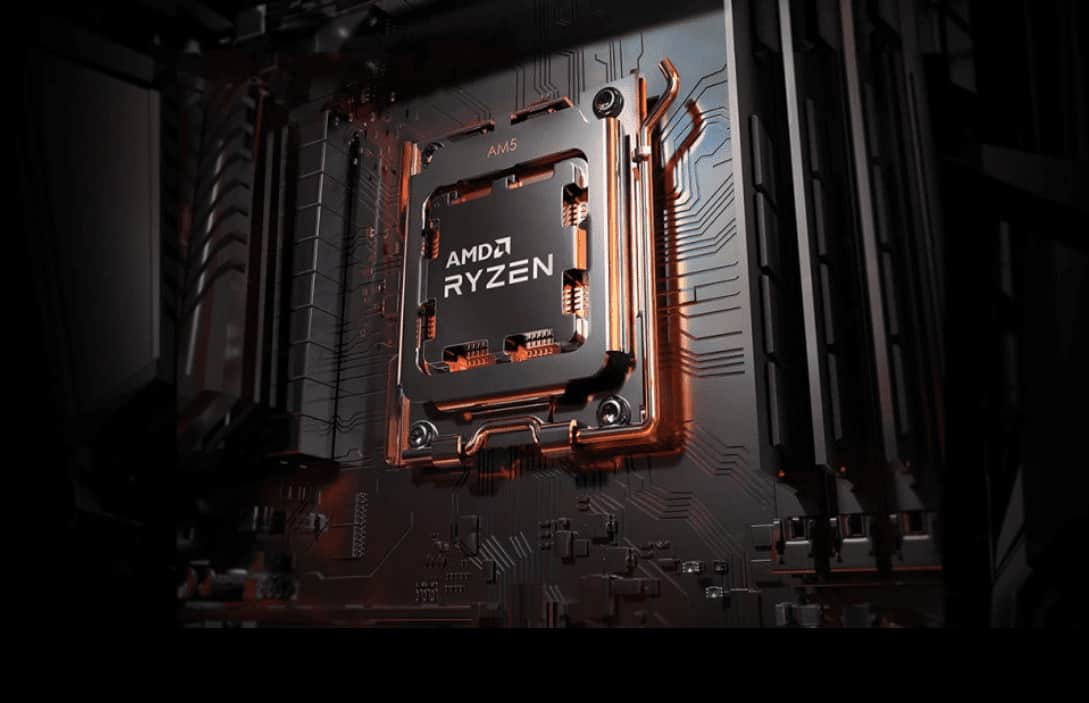 Chipsets for motherboards
Furthermore, the chip manufacturer announced that several Ryzen 7000 series chipsets will become available for motherboard manufacturers. The existing X670 and B650 chipsets are getting an Extreme variant. The main advantage of the Extreme variant is that all PCIe lanes are fifth-gen (5.0).
The first four variants of the AMD Ryzen 7000 processors will be available on September 27 this year. The X670 Extreme motherboards will also be available in September 2022. The B650 motherboards will be available from October 2022 onwards.