Cisco is acquiring Valtix. The platform helps companies secure their cloud environments. Cisco will add the technology to its Security Cloud portfolio.
With the acquisition, financial details of which were not disclosed, the tech giant wants to help companies simplify network security and protect (cloud-based) workloads. Here it should not matter which cloud environment they are created in or from.
Valtix platform
To this end, Valtix offers a platform that allows cloud teams to more easily and instantly impose the most stringent security measures for these environments and workloads. The platform ties together constant visibility and monitoring for discovering new cloud-based assets and the changes made to them. In addition, the Valtix platform associates tag-based business context and automatically delivers the appropriate (security) policy for ensuring secure compliance.
The discovery functionality is said to provide up to 100 percent security coverage during continuous discovery processes. It is said to take only half a minute for modifications to new applications and changes to existing applications.
The Valtix platform is available for AWS, Microsoft Azure and Google Cloud public cloud environments. The platform is widely used within the financial services, healthcare, retail and government sectors.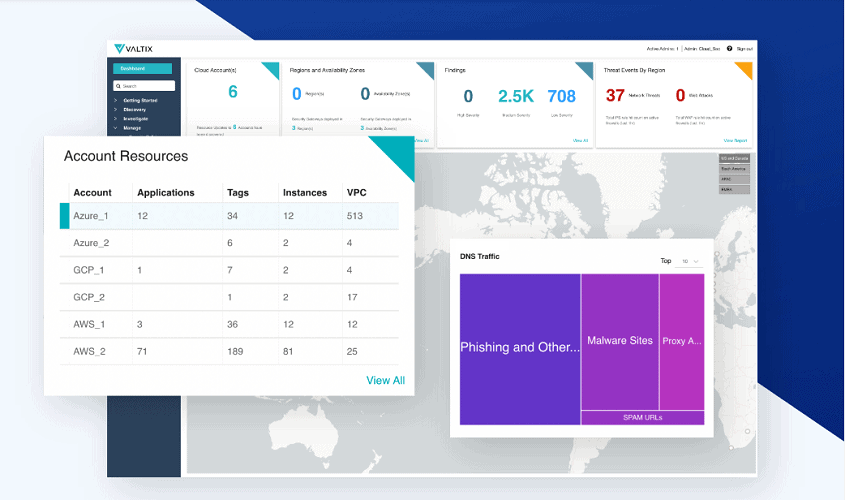 Cisco will integrate the technology into its Security Cloud portfolio. The tech giant had been a major investor in Valtix since the startup launched in 2018.
Also read: Cisco builds integrated and open security platform; what does that mean?