Google launches Checks, a platform that helps organizations deliver secure and privacy-compliant apps. The platform features various development tools that squash privacy and compliance risks.
Checks is currently available in beta. The platform helps organizations discover potential privacy and compliance issues in applications. Developers are given clear insights and links to resources for more information. These insights should help deliver compliant apps.
The platform focuses primarily on Android apps. Google hopes to prep Android developers for Google Play's new data privacy and security rules, which go into effect in April of this year.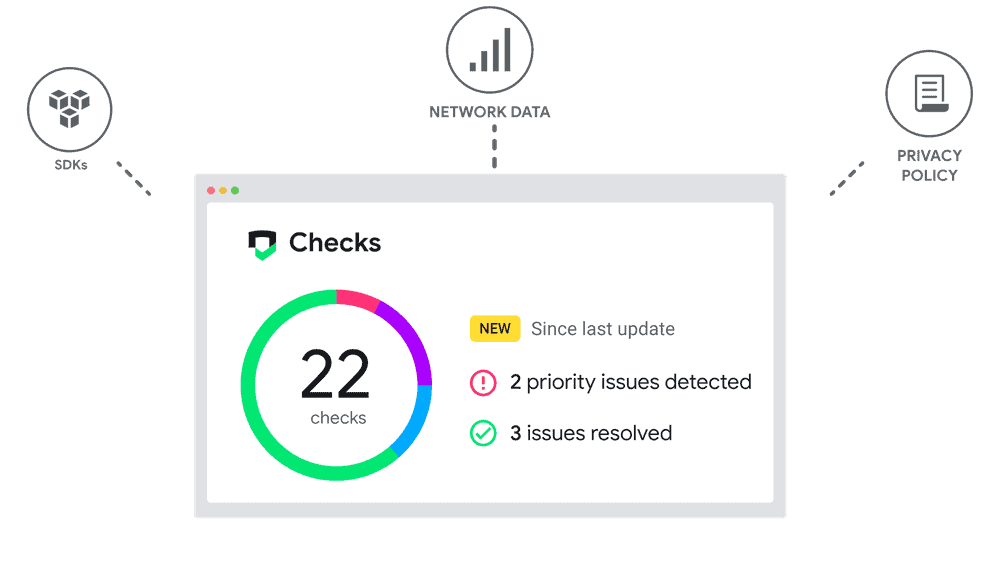 Different tools
The platform consists of a number of tools. The Store Disclosure Creation tool informs developers on which data is legally required to be provided to Google Play Data. This tool is free.
In addition, Checks has more comprehensive, paid tools. The Data Monitoring tool reviews legality of app code and SDKs. Lastly, there's Compliance Monitoring Service, the most comprehensive tool within Checks. The tool checks the privacy policy of mobile apps for any potential issues around compliance, app store requirements and other privacy regulations.
Steep prices
As mentioned above, Check is available in free and paid versions. The prices of the three paid versions are quite snappy; 220 euros ($249) per month/app for Core, 440 euros ($499) per month/app for Premium and a negotiable Enterprise price for a minimum of 5 apps/month.
Such pricing undoubtedly makes the platform inaccessible to small-time development teams, which leaves the question of whether Google is doing everything it can to promote app security.