Microsoft has released a major update to Defender for Cloud. The solution is said to offer complete protection for multicloud environments.
The tech giant has expanded Defender for Cloud to include native cloud security for Google Cloud environments. The solution already offered security for AWS' public cloud environment. Microsoft customers who previously used Google security tools for their Google Cloud environments can now manage security through Microsoft.
Recommendations
Microsoft Defender for Cloud provides more than 80 out-of-the-box recommendations for Google Cloud environments that customers can use to tighten the security of their public cloud environment. The recommendations include best practices and other security advice based on international standards.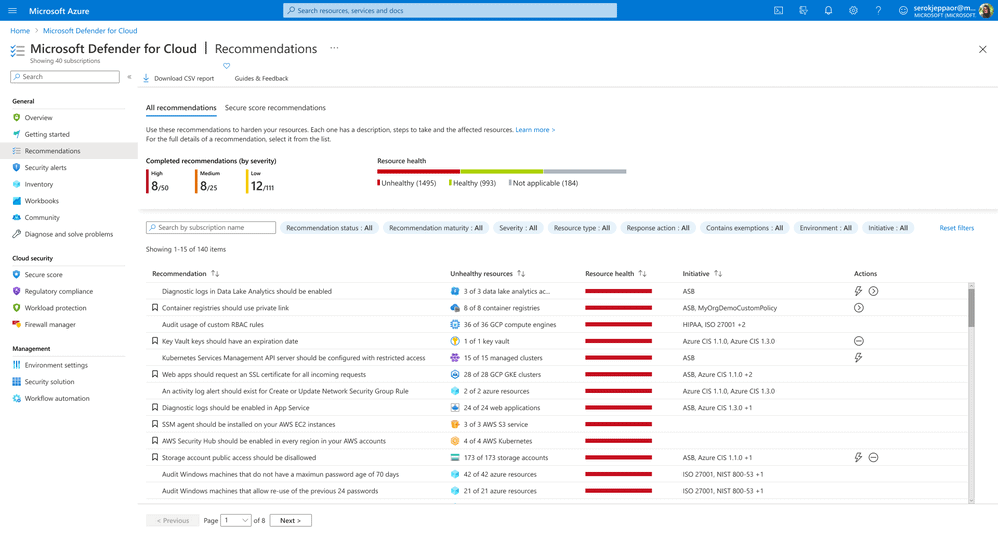 Protection for workloads
In addition, the tech giant's solution protects the most critical workloads running on Google Cloud, including VMs, containers and servers. These workloads are protected by Microsoft Defender for Endpoint.
Other updates to workloads include server-focused vulnerability assessments, behavioural alerts for VMs, operating system recommendations, operating system update alerts, customizable application control capabilities and file integrity monitoring.
The preview of the new Microsoft Defender for Cloud version is available now.