During SAS Explore, we had an interview with Jim Goodnight, the co-founder and CEO of SAS. We asked him for an update on the initial public offering (IPO). SAS' original plan to go public in 2024 no longer seems within reach. "It will be 2025," Goodnight said.
When asked why 2024 is the right time for an IPO, Goodnight said, "I don't think we're going to be ready in 2024, it will be in 2025." SAS announced two years ago that it was preparing an IPO, with 2024 being the goal. The process of actually being ready for that is taking longer than hoped.
"I don't think we're going to be ready in 2024, it will be in 2025"
Goodnight explains that SAS needs to handle some "housekeeping" before a listing can become a reality. By this he is referring to new financial and accounting systems SAS is putting in place, which must be properly implemented first. The same goes for a new lead-to-cash system, which still has some steps to take.
In addition, Goodnight cites the contracts SAS has entered into as a delaying factor in the process of becoming IPO-ready. "We have 80,000 contracts all over the world that need to be standardized," the CEO said. These contracts are sometimes customized, but they may also include different billing options and pricing.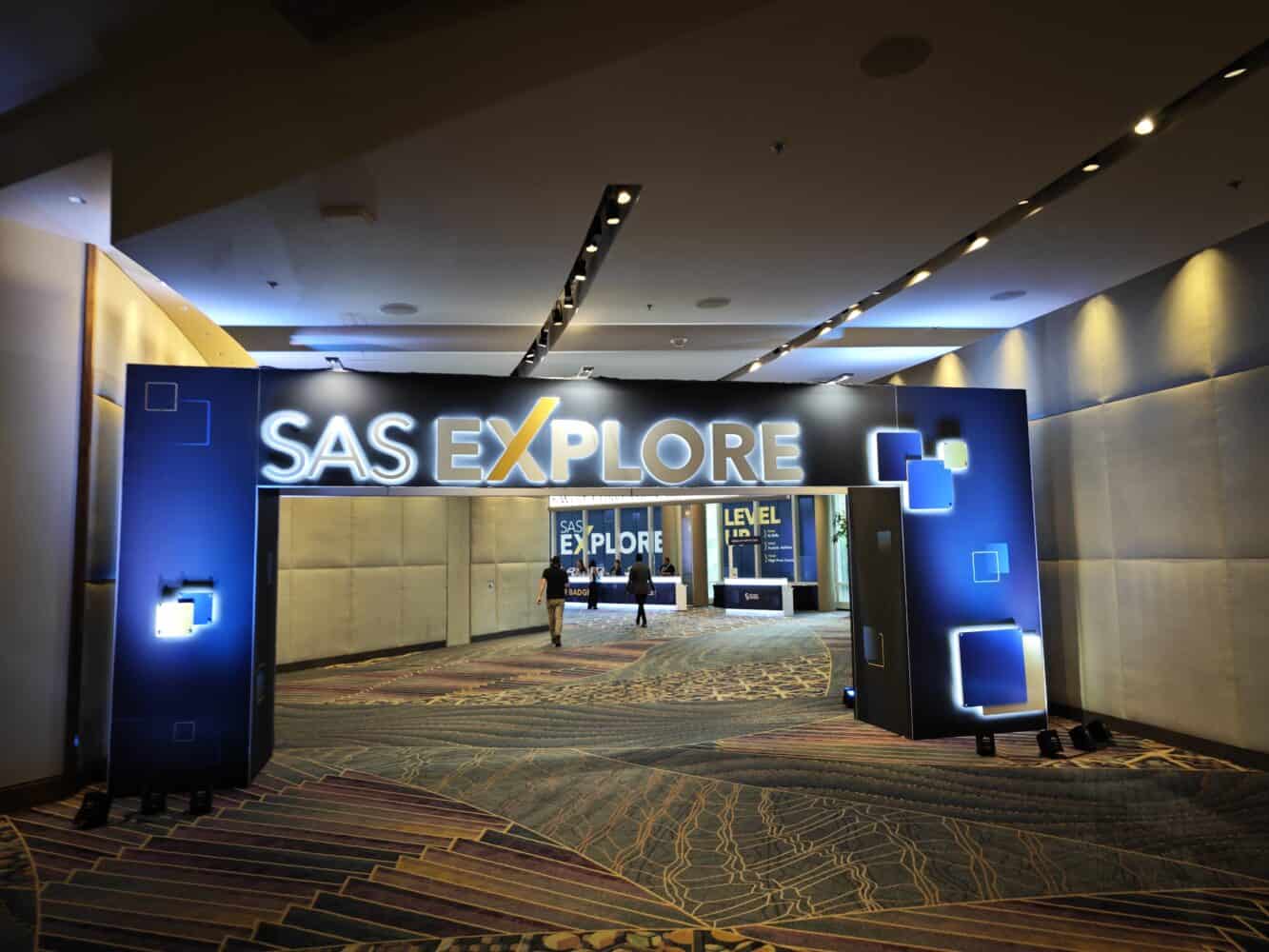 Auditing the books can be a time-consuming process, Goodnight continued. For example, auditors want to check invoices. They then also grab the contract that accompanies the invoice to check that everything is correct. More than once, discrepancies are then found, as (the use of) the software has changed since the contract.
New phase for SAS
When the IPO actually takes place in 2025, a new era will begin for SAS. The company was founded in 1976 by Goodnight and John Sall. Since then, SAS has been a private company. That is about to change for the foreseeable future.
According to Goodnight, SAS's values and culture are very strong, so an IPO will not mean a sudden major turnaround. "People love the product," Goodnight indicated about the foundation after the IPO. Moreover, the intention is to continue investing in AI and analytics.
The value
It is still unknown what SAS will ultimately bring in an IPO. In previous rumors about a possible acquisition by Broadcom, values were mentioned between $15 billion (€14 billion) and $20 billion (€18.6 billion). Those rumors are from 2021, so the valuation may be different by now. Goodnight had also informed his employees at the time that SAS is not for sale. He also confirmed in our conversation during SAS Explore that an acquisition is not an option.
During the corporate overview on 2022, SAS communicated it record more than $3 billion in annual sales. This provides a financial basis for an IPO.
Also read our other articles on SAS Explore. For example, about the collaboration with Microsoft on generative AI, the introduction of Viya Workbench and App Factory and a partnership with TD Synnex.