Many professionals are familiar with Splunk because of its capabilities for IT operations and security. We weren't surprised that during our visit to .conf22 earlier this year, there was a lot of focus on precise observability and security. Yet, Splunk has been focusing for some time on the broad applicability of its platform's analytics. It can also reach the regular business user. Heineken shows exactly this, which, thanks to the platform, keeps processes running to deliver beer on time.
We have previously covered Splunk's story and capabilities. The company is able to collect and analyze data with its software. That data may come from infrastructure, security solutions and enterprise applications. The data is searchable and visualizable with Splunk. If you are curious how exactly that works, you can read our article.
Especially on the IT operations and security side of companies, people were initially excited to use Splunk. There is still plenty of focus there. During the annual conference Splunk unveiled a substantial package of updates aimed at observability and security. At the same time, the platform appears to be offering more and more options to reach the business user (for example, marketing and HR). Companies must therefore be creative with the possibilities of the Splunk Platform. That is exactly what Heineken has done.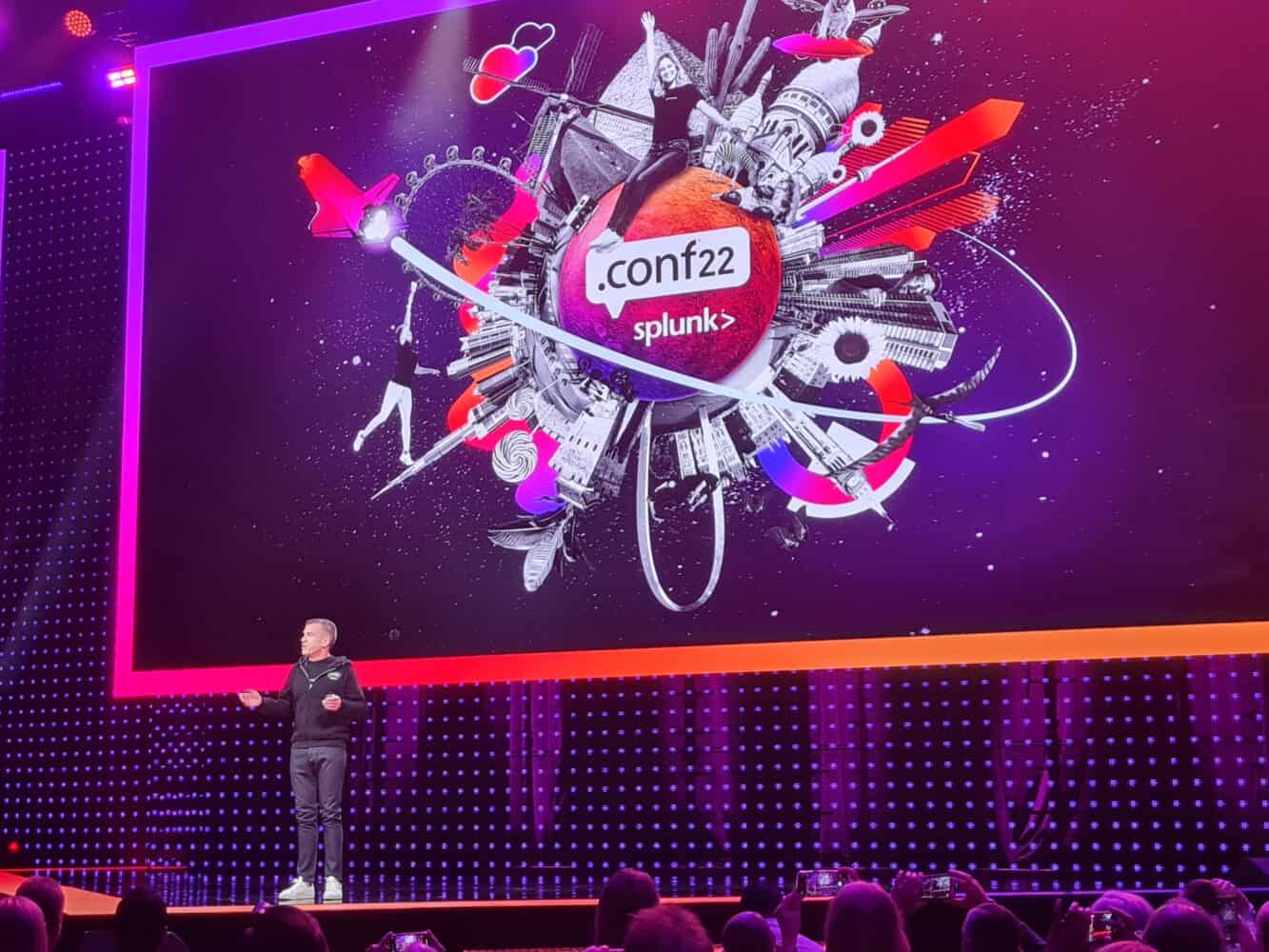 Application powered by Splunk Cloud to show all business processes
A beer brewer like Heineken has a huge operation size, for which it is very dependent on IT solutions. Around 80,000 employees in 193 countries collectively use around 4,500 applications. Each month, these applications send around 30 million messages back and forth. However, the IT team noticed that 0.7 percent of all messages did not arrive correctly. Messages and integrations not working have a big impact on Heineken. For example, it could mean that an invoice or order doesn't arrive, resulting in beer not being produced and delivered on time. A pub could run out of beer or a brewery could run out of supplies to make beer. An undesirable situation that affects revenue.
IT people at Heineken started to look for a solution. They saw building an application powered by the Splunk Cloud Platform as the solution. The IT people built XOMI (eXtreme Observability & Monitoring for Integration), pronounced "show me". It refers exactly to what is possible with XOMI's visualizations. It is a dashboard that shows Heineken's business processes. The beer brand aims to provide insight into all transactions. Whether that transaction takes place in the Netherlands or on the other side of the world – it doesn't matter. All data from business processes is used for the optimal functioning of the dashboard.
IT experiences benefits
With the development of the Splunk Cloud Platform-based application, Heineken realises several results. For example, XOMI makes it possible to quickly see the cause of a message that doesn't arrive. Suppose that before the existence of XOMI, an order did not arrive in the ERP system. In that case, Heineken staff created an IT ticket. The IT department then went looking for the cause, and after a few weeks discovered that a firewall or incorrectly entered data was causing the problem. Because the data on the integrations is now visible in one dashboard, it is possible to discover what is happening much more quickly. The time to find the problem is reduced from weeks to a few seconds or minutes. In addition, the number of tickets that IT receives significantly decreases.
In addition, it is helpful for the IT team that with XOMI they see the performance of the middleware systems in combination with the business performance. For example, at Heineken they see that a lot of CPU and memory capacity is used when Mexico wakes up. Thanks to XOMI, IT can then make the connection between functional processes and the technical performance of its systems.
Dashboard for the business user
What finally struck us about the way Heineken uses Splunk is its ability to make integration data usable by the business user. The dashboards should make the data easy to interpret, so that, for example, a sales person can solve operational problems that previously required IT.
For example, XOMI's dashboard features a world map. On that world map, companies within Heineken can check their status. Are things going as they should or are there potential problems? As an example, during .conf22 Heineken mentioned a brewery where pellets were piling up at the end of the packaging line. Because of XOMI, the brewery can really figure out what's going on without having to involve IT.
Heineken wants to make these kinds of features more and more widely available to business application owners. By doing so, the Splunk Cloud Platform provides the transparency about what is right and wrong, on a global and local level. Ownership of datasets is taken into account.
What can be learned from the Heineken example?
Heineken has found a way to use the Splunk Cloud Platform in a creative way with XOMI. It took core processes and looked at how to execute them more efficiently. To do that, integration data had to be monitored and insightful. With XOMI, it did just that, an application that makes integration data understandable. It's not just aimed at the IT person, so that many teams within the Heineken organization can use dashboards. That's an efficiency boost that benefits the entire operational side. An approach that could work for more organizations: define core processes, build an application around them and make that understandable to the business side.
Also read: Ransomware is an APT, so you should treat it as such