At ServiceNow's Knowledge 19 event, there was one central topic for the company: "the way people work today is going to change". It is going to change because a new generation is going to work with different digital requirements. If we choose to believe ServiceNow, the company is the catalyst that is needed to make this change possible.
The generation that is currently beginning to start their professional lives is called Generation Z, a generation that grew up with Android and iOS. Generation Z might know what Windows is, but they would grab a smartwatch, smartphone or iPad before they would reach for a laptop.
This generation grew up with simple applications. Applications that often have a limited feature set or which present complex issues as simple as possible and the complexity is hidden in the back end. The mobile experience, as well as speed, are crucial. The consumer market has become simplified in the last ten years. Complex issues have been pushed to the background, and nowadays you have to be able to sort everything in three taps (clicking is old-fashioned).
John Donahoe, CEO of ServiceNow, is convinced that we will see this simplicity more and more in the enterprise world. A world where things often still are incredibly complex at the moment, and where all kinds of different software solutions function side by side. According to Donahoe, the future of enterprises is to be found in simple applications as well. Mobile apps will have the highest priority, and voice assistants and chatbots will play a more significant role as well.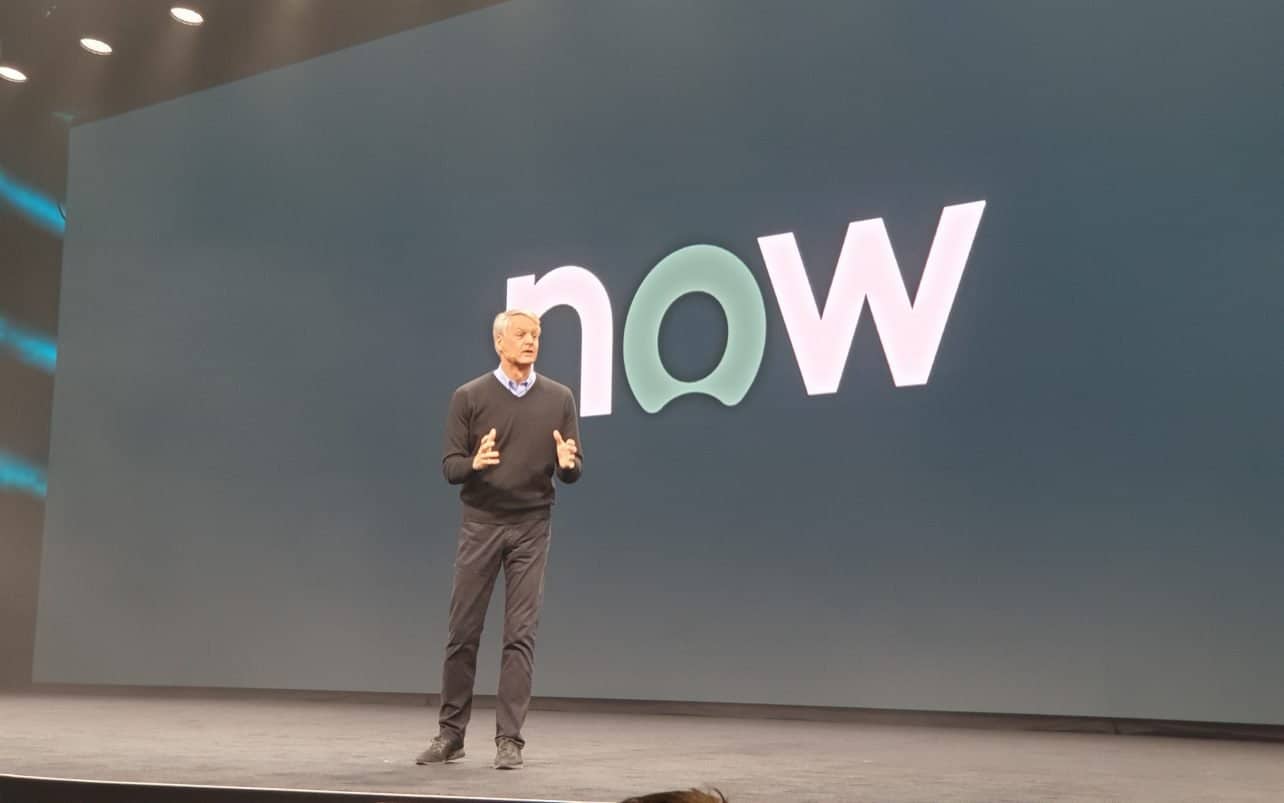 Companies have to innovate in the case of legacy systems
If we analyze these statements in more detail, it means that many enterprises will have to innovate more. This also means that all legacy systems will have to be replaced or that replacements will have to be built from the ground up. As legacy systems function in a traditional way, they are not easy to modify.
If possible, many companies will revise their software and try to migrate to more modern systems. However, there are also a number of industries for which this is not very easy. Examples would include banks and insurance companies, and what about the hospitality industry? They often utilize extensive enterprise systems that are not easy to replace. Few innovative start-ups venture into these kinds of markets, because of their extreme complexity.
In that case, solutions will probably have to be built, in such a way that traditional systems can be innovative again. ServiceNow believes it can play a significant role in this with its Customer Workflows and Employee Workflows. These allow companies to define and simplify their complex operations. To illustrate, this would make a self-service portal possible, both for customers and for a company's staff members. Because ServiceNow has excellent skills in regard to third party integration, the company can retrieve data anywhere, and things like frequently asked questions can be offered more simply.
One could think of employees who, through an app, self-service portal or chatbot, receive answers to their questions. These questions could comprise themes like their number of days off or the right to specific allowances. For customers, this means that they can quickly request invoices, rebook tickets or order additional products.
ServiceNow simplifies complex processes in complex applications because workflows can be automated. Forms can be created that users (end users or internal users) can fill out. This data can then be used to control complex applications and to provide users with a choice or a suitable answer. By motivating customers with a number of simple steps, things can get done faster and more efficiently. In that way, companies can innovate and cut costs considerably. Every question that customers can solve themselves means less work for the customer service, HR or finance department of any company.
ServiceNow is not yet very well known to many organizations, but the company is definitely working on that. A good number of large companies has already embraced ServiceNow's products. For example, Accenture is involved as a partner in selling ServiceNow products, but at the same time uses one of their HR solutions for all 450,000 employees. Also, Virgin Trains use ServiceNow to offer customers a self-service option. If there is a train malfunction, or if travelers miss a connection, they can easily use the app to rebook their ticket for a different route or planned ride. It also allows them to reclaim their money automatically, would they choose to abandon their journey.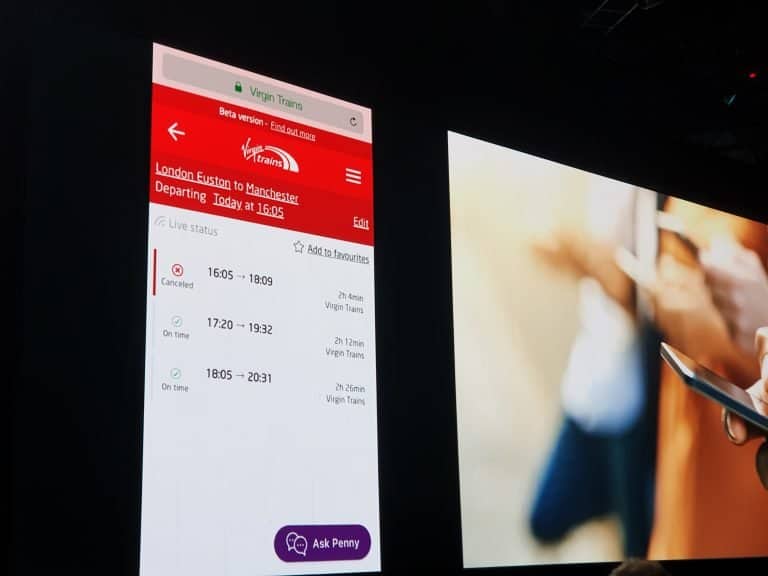 In an increasing number of large organizations, ServiceNow is the catalyst for internal systems to seamlessly work together. They bring various applications into contact with each other and subsequently ensure that the correct actions and transactions are carried out.
For many issues, ServiceNow already offers an out-of-the-box solution, but for others, customers will have to create solutions themselves. Recently we talked about this in another article in which we discuss what ServiceNow does and offers in more detail.