Since about 18 months, IFS has a new board. Under the leadership of the new CEO, Darren Roos, the company is implementing a new strategy. Plans have really changed. Whereas for a long time, each region had its own vision and strategy, there is now centralisation taking place, and the entire organisation has been taken to a new level. During the IFS World Conference, we spoke with many IFS directors to find out how the new iteration of IFS relates to the market.
If we have to summarise how we experienced IFS World Conference, we quickly arrive at the huge amount of information that IFS wanted to convey to the media and analysts present. The company is in the middle of a transition phase, saying goodbye to a strategy that best describes itself as a legacy enterprise. The company wants to act much faster and operate centrally on a global scale. To achieve this, a lot had to change.
What also struck us is that IFS has done a lot of shopping at SAP. The number of (new) directors and managers with a history at SAP is large. SAP is, of course, a major competitor of IFS, and the knowledge these people bring with them is undoubtedly more than welcome.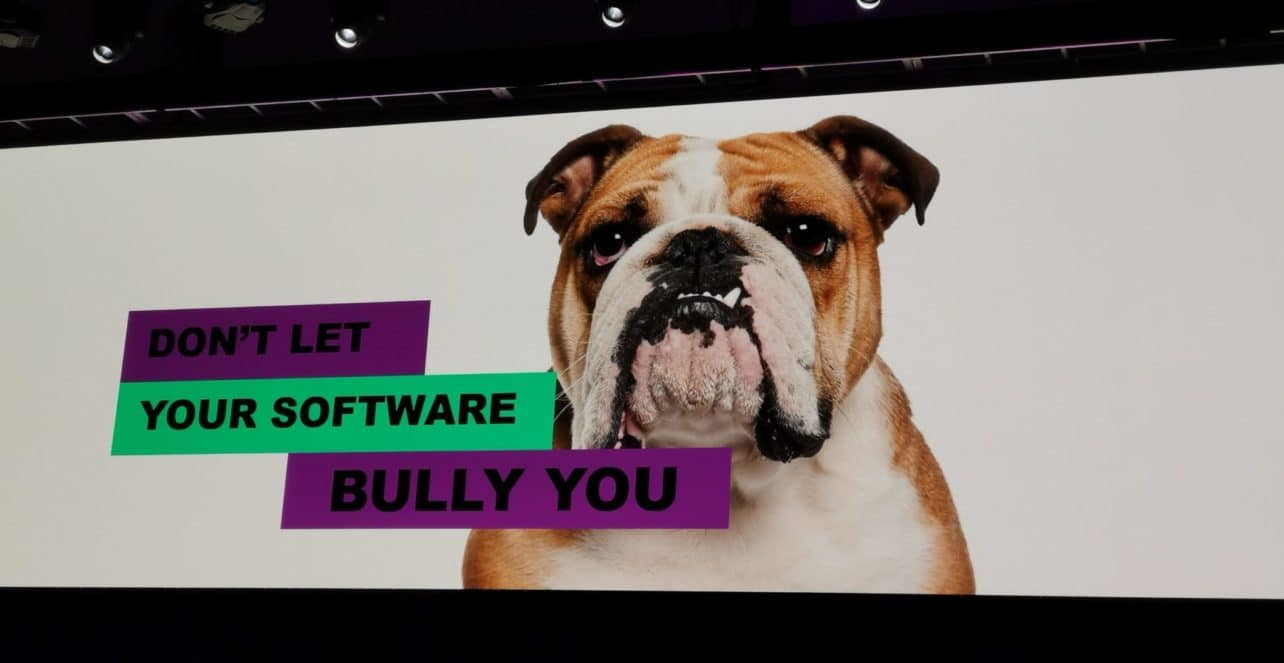 Do not compete in width but specialise in verticals
Oracle and SAP are, without doubt, the market leaders in the ERP market. Where they try to provide every enterprise organisation with an ERP system, IFS chooses not to fight that battle very directly. It specialises more in a number of verticals. IFS sees itself as the challenger in the market, and it probably wants to keep that role for another ten years.
IFS now focuses on five verticals. IFS is a good choice for companies that are in one of those verticals; other companies are better off looking a little further. Incidentally, it is not impossible to purchase IFS and roll it out to other verticals, but it is challenging. When developing IFS, you fall outside the focus. IFS has also rolled out the ERP system to itself, even though it does not fall under any of the five verticals.
Focus on five instead of ten verticals
At the moment IFS only focuses on five verticals, previously there were quite a few more. At the moment, it concerns the following verticals:
Aerospace & Defense,
Energy, Utilities & Resources,
Engineering, Construction & Infrastructure
Manufacturing
Service

On these five verticals, we have little to complain about. What is noticeable is that some verticals are quite broad. In Aerospace & Defense, for example, the companies are extremely far apart. This means that there are different starting points in these verticals with different bases. We also noticed that IFS used to use the same verticals (ten or eleven) worldwide. Some verticals existed in one market, and some did not.
Normally, companies do not make bold statements about predecessors and the past. CEO Roos is not bothered by this limitation. He mainly emphasises how much structure has been added in the company and how things are now much better optimised, processes have become more efficient, and there is much more insight into the business processes. Everything is now set up in such a way that IFS can grow structurally.
IFS was unstructured and inefficient
Without saying it right away, Roos tells us that it was a gang at IFS and how the previous board has let things get out of hand. He explained that IFS worked with a large number of regions before he took office, where they all did their own thing. They had their own sales and support solutions, the product range varied, some verticals were served in one region but not in another, and the pricing and licensing structure was different. It even came to pass that in some regions, exclusive functionality had been added to the ERP system, which really created a different product offering. In the end, they were all separate companies with the name IFS, but with their own vision, product range and strategy.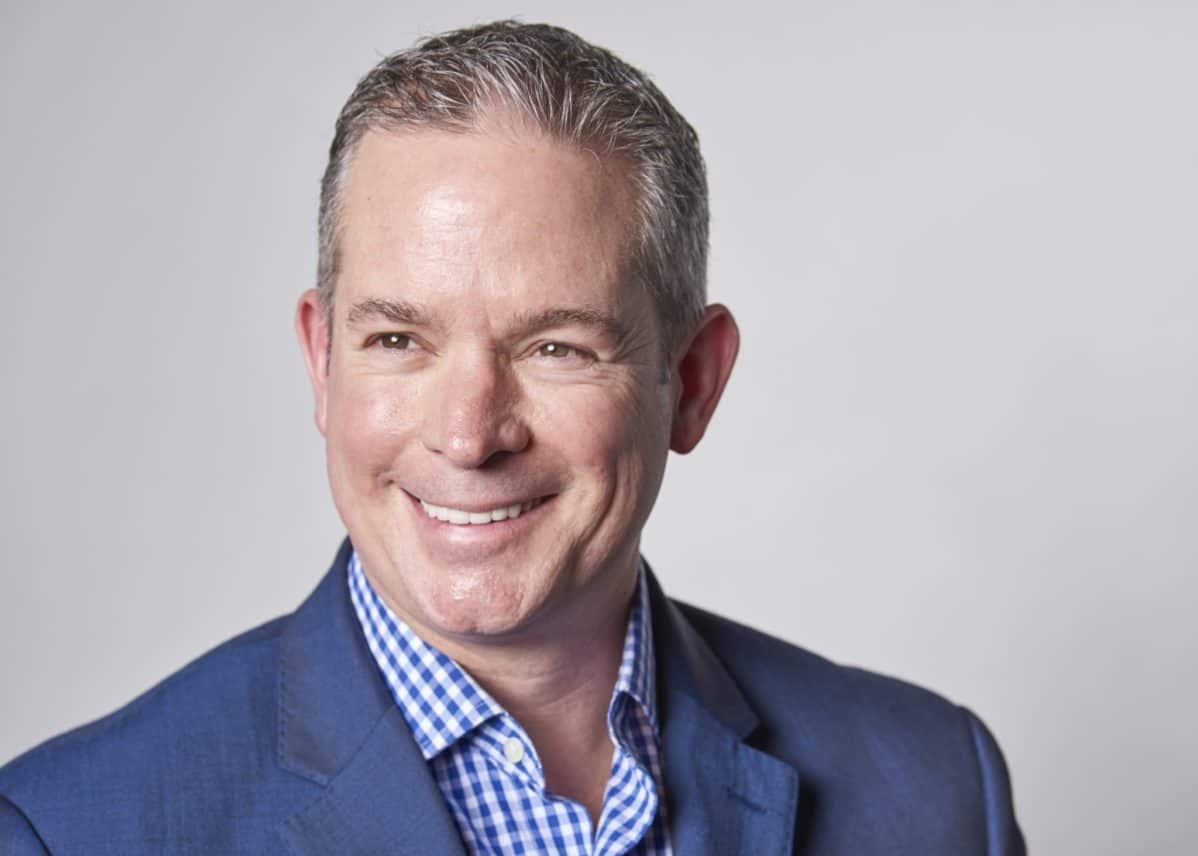 For example, for a company operating worldwide, it was not possible to purchase a worldwide license. It just had to look in every country to see how it could acquire and set up IFS. Prices then also varied. Therefore, we can say that it didn't look very professional.
Roos is working on his first job as CEO, and when he arrived, he also brought in the necessary new people. Roos worked for IFS at SAP, as did the new Chief Financial Officer Constance Minc and Chief Product Officer Christian Pedersen.
With these people, among others, Roos then designed a new strategy to transform the company and accelerate its growth. That all sounds very nice, it's a very difficult process. It's a very interesting process, which of course we wanted to know more about.
IFS inventory, data can tell the way to the future
For example, Roos told us that he and his team were looking for data in the company, to gain insight into what is going well and, of course, what is not going well. They looked at normal business operations: how things are sold, what is in the pipeline, and where costs are highest. He soon ran into the fact that every IFS office works differently. For example, accounting systems were different, reports were structured differently, and turnover and cost items were defined differently. In the end, however, there were a huge number of reports from all the local offices, so it was impossible to compare the figures.
In that respect, it's a bit like a restaurant chain that supplies the same ingredients everywhere, but then each restaurant compiles and sells its own menu of dishes. This makes one restaurant look more like a fast-food chain and the other like fine dining. In the end, they all have turnover and costs, but it is impossible to make a comparison.
Centralising the organisation
The first thing Roos did was to put an end to the great differentiation within his own organisation. In the end, the CEO modernised the whole way of working. This started, of course, by making everyone work with the same systems so that the head office has an up-to-date overview of what is happening everywhere. If a local office is left behind, it will be more noticeable from now on, and action can be taken. From the head office, one can decide to make adjustments, or another office in the neighbourhood that is doing well can come to the rescue.
The entire internal way of communicating has also been overhauled. IFS has chosen to roll out Facebook Workplace throughout the organisation. This tool allows colleagues from local offices, but also international offices, to find each other much faster, communicate and collaborate with each other.
Furthermore, there is now a global support team for all IFS customers so that someone can be reached 24 hours a day, seven days a week. There are also local support departments, but that's more for second and third line support.
In order to accelerate the growth of IFS, the partner model has been revamped. There were many dissatisfied partners because of the way the programme was put together. Roos said that IFS really needs its partners to grow. The partners often know the local market and the customers much better, IFS needs to make more use of that. Roos: "Parters have become the key. We do not compete with partners for implementation. We facilitate the partners to do their job better. In the end, a lot has to be done on a local level, and then you need someone who knows the local market". IFS itself has local teams, but the teams of partners are often much larger.
Align the product offering
One of the other most important changes is the change in the product range. Earlier, we wrote about the five verticals that IFS is now focusing on. That was the most important first step, to ensure that supply is the same everywhere and that the same product is offered in every market.
The second step was to eliminate the differences in the software between all regions. The product range must really be the same, which is important for the further development of the software. IFS has looked at all the features that have been developed on a local level, some of them have been added to the overall new version, and some other functionalities have been removed. For customers who still want to use it in the future, a kind of plugin can still be developed. However, we understood from Roos that many software features are superfluous, and there are often other ways to achieve the same goal.
Accelerating and optimising product development
After creating a single software base for IFS, it was also necessary to move with the times. Thus, continuous integration and continuous delivery (CI/CD) was embraced. Instead of one release every three years, new features are now added to the assembly line, problems are solved, and the product gets better at a fast pace.
At IFS, they do not yet know what this means for the development team and its capacity. They haven't been working in this way for that long, but it's something they look closely at. Especially when you see what the plans are for the coming period, then extra capacity in the development team might not be a superfluous luxury.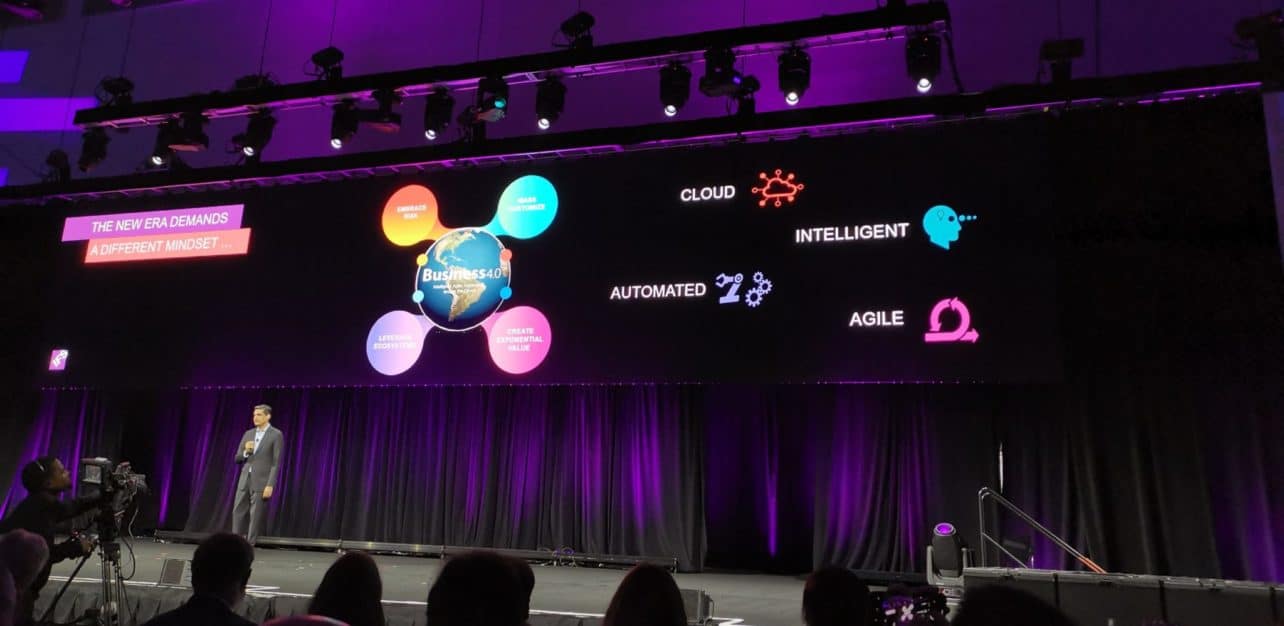 Not everything is flawless
Roos is fair in the answers he gives to questions. The transition process he outlined is impressive, but over a period of 18 months, even we have some doubts about whether it is feasible. He indicates that not everything has gone smoothly and that there is still room for improvement. Many things have already been done and are well underway. Currently, the most important points on which even more focus need to be placed are ensuring that the development of the software continues to proceed quickly and optimally. This means that more people may be hired for software development.
Another important point of attention is the support organisation. Here, the idea is to rebuild the entire unit. It was necessary to tackle this properly. The downside is that this did not work for all customers, IFS really took a hit there. Structural changes have been made. This can mean that the good contact that a customer had locally has been transferred to global or another person. Roos emphasises that support is really very important and substantial financial investments are being made to improve this. The aim is to get the customer experience and satisfaction back to the desired level as soon as possible.
Furthermore, IFS simply has to be able to respond much more innovatively and faster to customer requests. That already works better and better, but Roos thinks it can be done even better. Especially with the partners. Currently, IFS's turnover is growing by about 20 percent, which is above the average in the industry. So, the company is on the right track.