Last year, Techzine was once again present at the biggest corporate event of the year. Salesforce held its Dreamforce conference in San Francisco, which attracted 172,000 people. A great event with lots of information, presentations and interesting speakers.
During Dreamforce, all developments of Salesforce are showcased. In 2018, however, Dreamforce felt bigger than in 2019. Maybe because that was our first time, but we base this assessment mainly on the fact that the announcements in 2018 were a lot bigger. In 2018, Salesforce presented its Customer 360 Portal, where all customer data is collected from all the different Salesforce products and possibly from third party products. In 2019, Dreamforce mainly showed further development along these lines.
Single Source of Truth
We interviewed a number of people during Dreamforce, and the most important message they wanted to give is that Customer 360 will be the "single source of truth". The more business-like Salesforce professionals especially pointed out that all customer data should be visible in this window, and all external systems can be integrated into it, to make the data centrally available.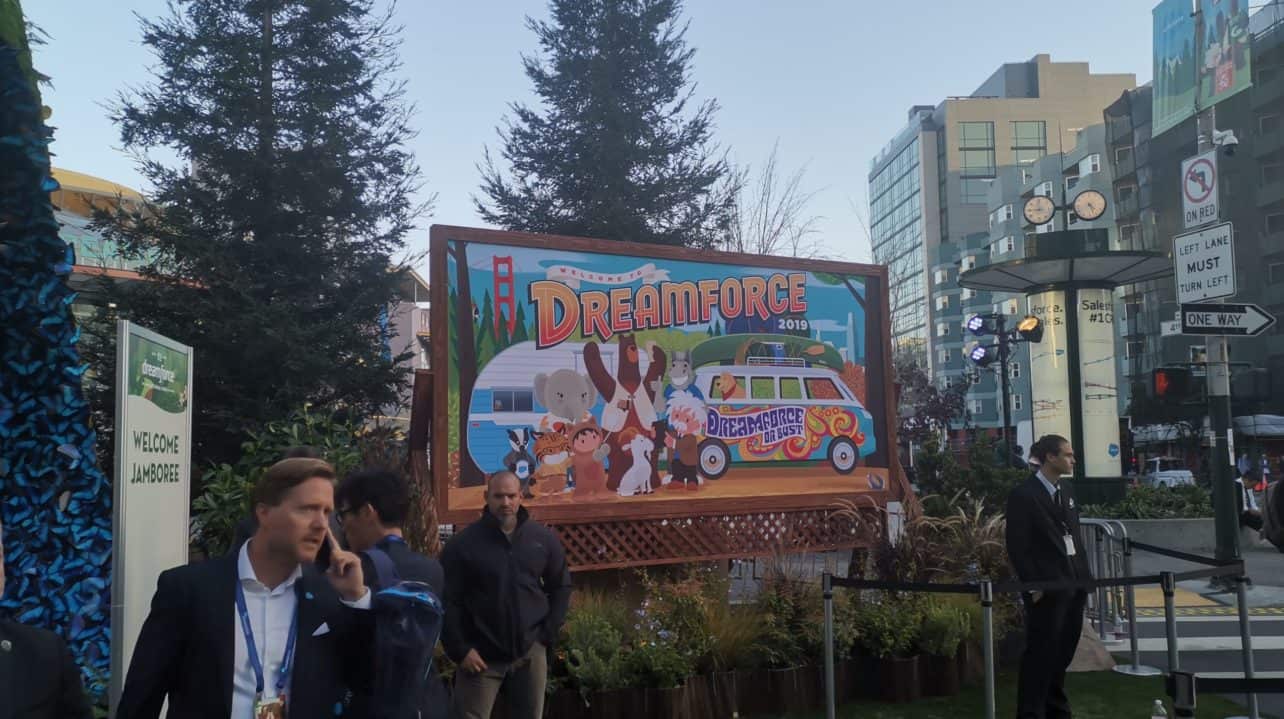 Salesforce ID
When we talked to the more technical people, the underlying story came out a little better. Salesforce has worked hard over the past year to remove some of the barriers that make Customer 360 even better. Salesforce consists of various modules, including Sales, Commerce and Marketing. These are products that have been developed by Salesforce or have become part of Salesforce through acquisitions. Technically, this means that the products stand alone and have their own framework. As a result, in the past, a customer had different identifiers in each product. All Salesforce solutions had to be linked one by one, which sometimes caused headaches. That has now been resolved, and there is now one Salesforce ID for each customer that can be recognised in each product.
That sounds very simple, but technically it is a big challenge. Above all, it is a big step forward to accelerate the development of these products. For Salesforce Customer 360, it is now much easier to retrieve all data from the various solutions.
Mulesoft integration: Commerce and Service Cloud
Over the past year, Mulesoft has been integrated into Commerce and Service Cloud, allowing companies to do integrations without the need for code. Through a no-code integration, based on the Einstein Platform for data mapping, external data sources can be added to Commerce and Service Cloud quickly and easily. This data can then also be brought back to Customer 360.
The focus here is mainly on collecting the right data, the Single Source of Truth reappears here. All data must enter the system correctly. What you don't want is for Salesforce Customer 360 to have data A, but if you go to UPS or DHL, data B is present. All data should be universally correct in every system. The focus, in this type of integration, is on collecting the right data and making sure it is always up-to-date. Mulesoft, in particular, plays a major role in this.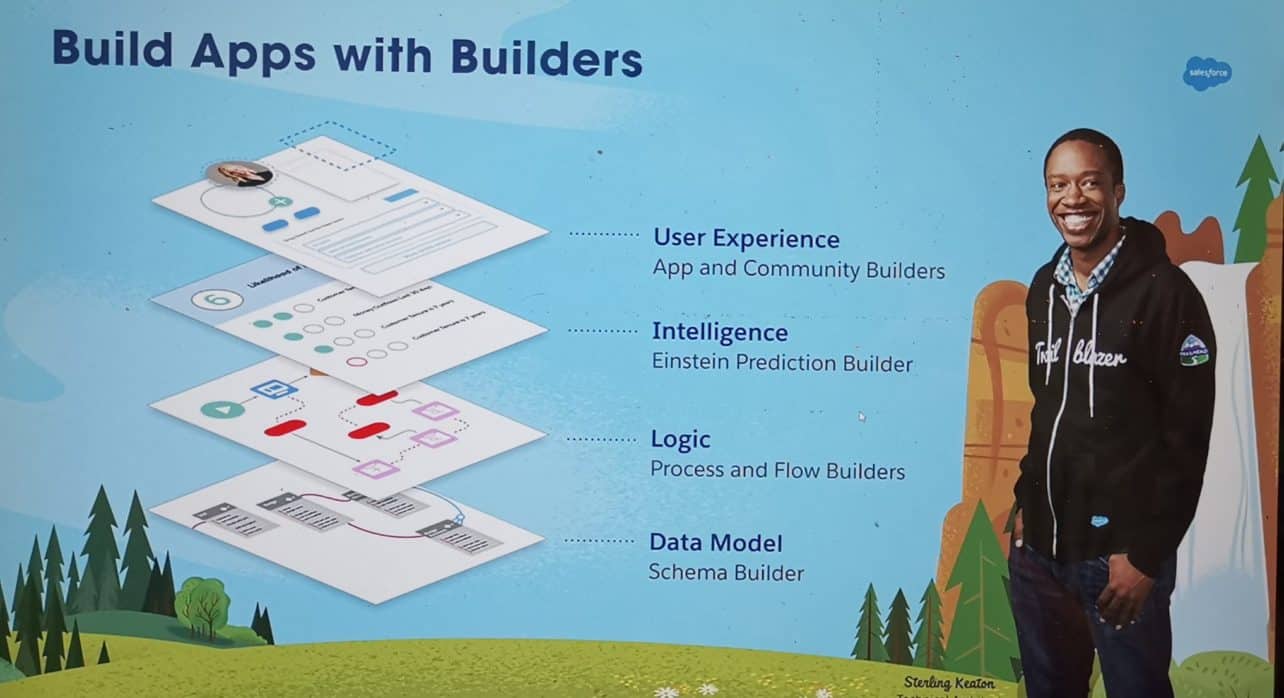 Cloud Information Model
In order to create more certainty in data sources and the exchange of data between different online services, Salesforce has joined the Cloud Information Model. An initiative of Amazon Web Services, Genesys, Salesforce and The Linux Foundation. These parties will jointly develop standard models of what datasets should look like, which fields should appear in them and what the format of certain fields is. Is the date listing, for example, American or European?
By recording all kinds of different types of data in models and the way the data is structured, data can be exchanged much faster. Of course, this will only become really powerful if more large companies would join this initiative. It remains to be seen whether this will happen, but the idea of a general standard for exchanging data is certainly not bad.
During Dreamforce there were also references to this initiative several times.
Einstein Voice and Einstein Call Coaching
The most talked-about new products during Dreamforce are Einstein Voice and Einstein Call Coaching. With Einstein Voice, text can be converted into speech, so that on the way to your appointment, for example, you can get a summary of the customer from Einstein. This could be action points that are still open, notes or most recent orders. In this way, the employee is well-prepared to enter into a conversation with the customer. Of course, the employee can read this summary, but they can also choose to have it read by Einstein Voice. This is very handy when the employee is e.g. still in the car.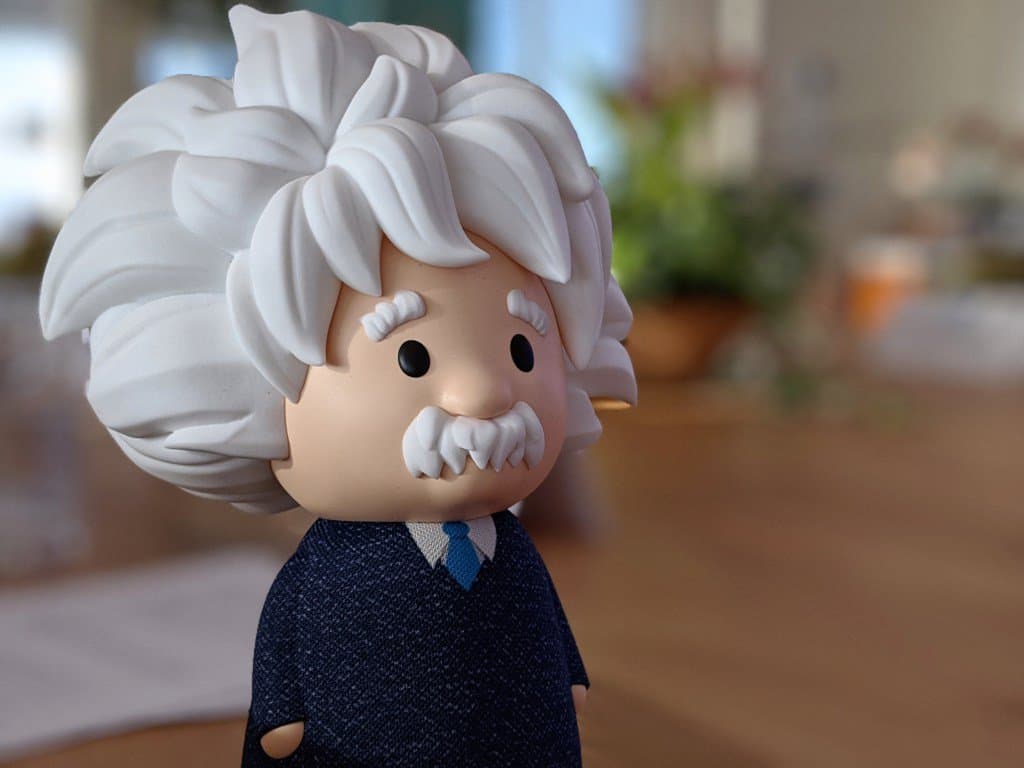 The other solution is Einstein Call Coaching, which actually works the other way around. No text to speech, but speech to text. During a phone call, e.g. with customer service, it immediately analyses what a customer has said. This is added to a call log. Through the analysis, possible solutions can be provided directly from a database to the customer service employee, so that the customer can be helped faster and more efficiently. We have explained this in more detail in our article about Einstein Voice and Einstein Call Coaching.
Trailhead – Learning to work with Salesforce
People familiar with Salesforce probably already know Trailhead. This is a Salesforce online course database where you can use videos to learn how Salesforce products work or how to use them more efficiently. Extensions for this were presented during Dreamforce, including Trailhead Live. This is a complete classroom experience, in which an expert virtually teaches and questions can be asked.
In addition, a Trailhead app has been developed, with which you can also quickly follow a course on the go via the app. This is useful, for example, when you're on the train. Unfortunately, this app is currently exclusive to Apple devices and is therefore only available for the iPhone and iPad.
2020 looks to be a more exciting year for Salesforce
During our conversations and research at Dreamforce, everything pointed to the fact that progress has been made at Salesforce, but that it is a bit of an interim year. Expectations for 2020 are much higher. For example, we understood that Mulesoft is going to come up with some major updates in 2020. In addition, there is, of course, the very expensive acquisition of Tableau ($15.7 billion). Tableau will undoubtedly play a more prominent role in a number of Salesforce products. It is also obvious that Salesforce Customer 360 will be taken to the next level.