The number of people living in cities around the world is expected to double, to around 6.4 billion by 2050. The question now is how cities can best cope with this enormous growth. What is certain is that cities need innovative resources to cope with this massive population growth and changing needs.
These new challenges can be tackled through various smart city initiatives, linking technologies, data and stakeholders. This results in completely new ways to manage, for example, traffic, street lighting, parking, waste collection or public safety.
But to make a city really smart, it is also necessary to break through the silos between different city departments and between public and private institutions, so that each other's insights can be learned and profited from in an efficient way.
Everyone benefits from shared camera images
In many cities, surveillance systems currently work as silos, where different components are not directly connected to each other. You can have hundreds of cameras for traffic, hundreds for city surveillance, hundreds in retail and hundreds in public transport; if these cannot be integrated with each other, one cannot benefit from each other's insights and the added value is minimal.
Working together in surveillance
How can integrated surveillance systems make cities smarter? The best way to illustrate this is with Project Green Light in the American city of Detroit. A few years ago, when city officials in Detroit examined crime statistics, they discovered that almost a quarter of the crimes in the city took place near a gas station.
In order to deter and solve, as well as promote the growth of local businesses, the city council, the police department and local businesses jointly launched Project Green Light. Each party did its bit; for example, local companies installed HD surveillance cameras, a fast network connection and good lighting. The city council then set up a monitoring center from which the video footage of these local companies could be received, monitored and analysed in real time.
Currently, more than 200 companies are part of this project and the number of violent crimes in some of the controlled areas has decreased by as much as 50 percent.
Improving traffic flow
In addition to the safety and security of citizens, an interconnected camera network can also help to address other challenges in the city. For example, the city of Brno in the Czech Republic has implemented a connected video solution to address traffic problems around the city centre and to reduce petty crime.
The city installed cameras at selected intersections, tram stops and at the Central Station. From a new control room, the traffic service and police can monitor key central locations. The new cameras provide real-time updates on traffic incidents. In addition, the police can now more easily track down vandals, antisocial drivers and petty theft.
Adequate deployment of emergency services
Connected video solutions also play an important role for emergency services. For example, the city of Copenhagen wanted to optimise its response time after incidents, especially in cases where human lives were at stake.
In the past, emergency services used radio communication to find out and pass on information about incidents. Confusing situations sometimes meant that important details were inadvertently not passed on. The fire brigade therefore decided to use a new method of reporting, so that the control room could better assess the seriousness of the situation. They opted for a network-based, streaming video solution.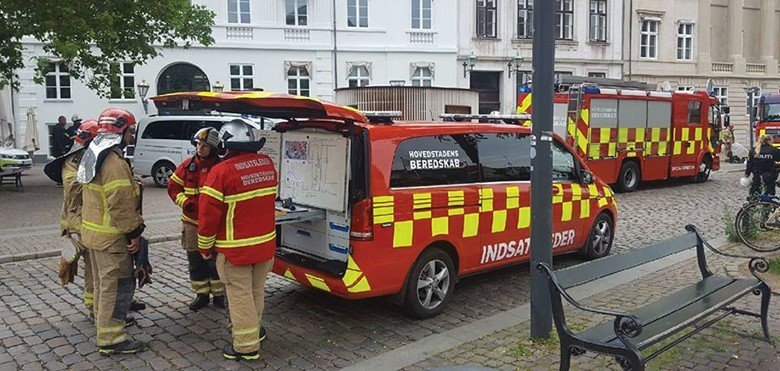 The fire engines are now equipped with network cameras, one at the front and one at the back. These transmit detailed and visual information to the control room. There it is decided whether reinforcements are needed to fight the fire. In addition, the operator can give experts access to the images, so that, for example, an assessment can be made as to whether a building is at risk of collapse.
The result of these measures? Better and more efficient responses to incidents because they could be assessed in real time. In addition, the live images provided the public with more optimal information.
Real-time video surveillance makes the city smarter
The aforementioned smart city projects show that it is possible to develop real-time smart video surveillance solutions for various purposes. They enable governments around the world to act more accurately and efficiently over a much larger area.
This will enable a better response to crime, but also to other important issues such as the environment and traffic. Once implemented, these public-private initiatives will improve the quality of life, which is good for the overall reputation of a city. It also attracts investors, which in turn leads to economic development. In this way, the city of the future grows not only in terms of population, but also in terms of quality.
This is a contribution submitted by Epko van Nisselrooij, Business Development Manager Smart Cities at Axis Communications. Through this link you can find more information about the possibilities of the company.