A new feature in Axis' video analytics software allows users to configure an action when individuals or objects are in camera view for longer than a specified period of time. The update opens up a variety of use cases, such as informing security guards of loiterers.
The feature, dubbed 'time in area', was recently integrated into Object Analytics, Axis' video analytics software. The organization develops cameras and software for business applications, including surveillance and quality control.
Object Analytics comes pre-installed in several camera models. The software enables the models to collect data and identify objects and people. The new feature is available to all users of the most recent version of Object Analytics (10.12). Users can specify a period of time and trigger an action when a person or object is in camera view for longer than the specified timeframe.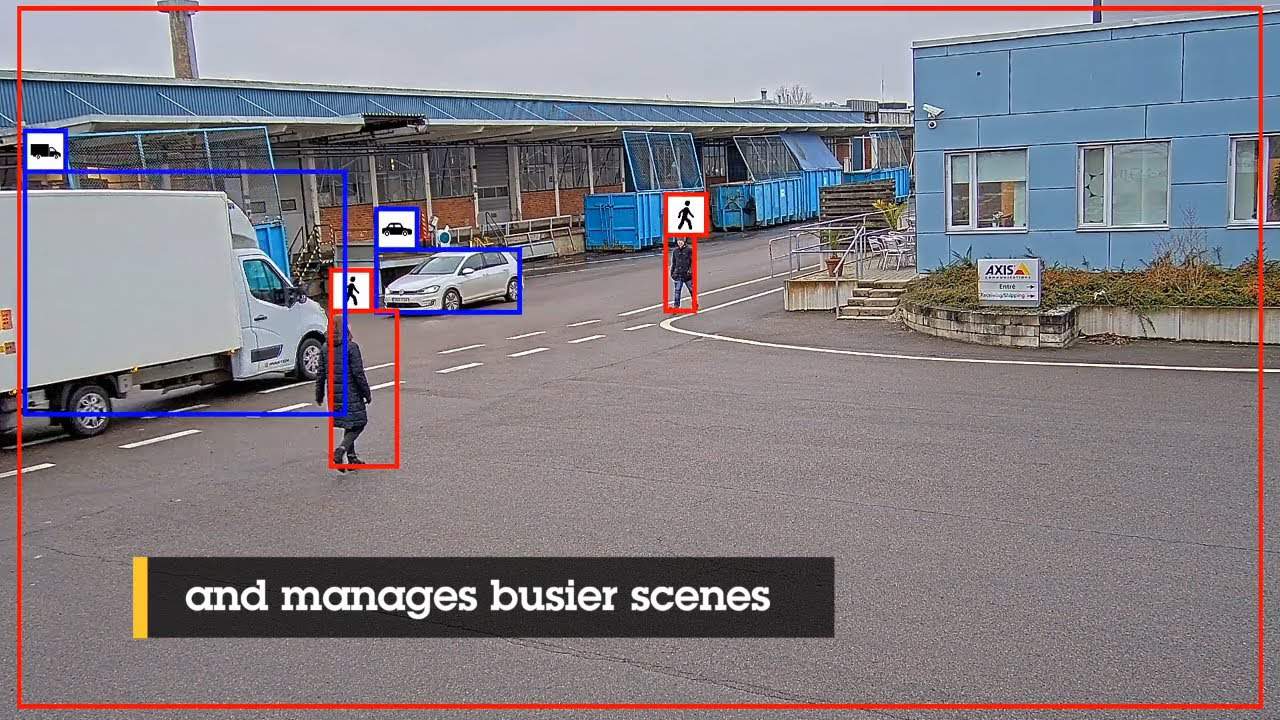 Use case
The most obvious use case is surveillance. Schools or offices with Axis cameras can use the feature to automatically notify security personnel about loitering people and vehicles.
In addition, the feature opens up more subtle applications. Suppose you place a camera above the entrance of a company parking lot that borders a public road. You proceed to configure the software to send an alert as soon as a vehicle enters the parking lot. The software unintentionally starts beeping for every car that passes on the public road.
The new feature provides a solution. Setting a 10-second time frame inherently filters out cars that pass on the public road. Cars that enter the parking lot need to brake, triggering the alert as a result. Cars on the public road move too fast to stay within the 10-second window.
Axis ACAP SDK
Use cases are not limited to alerts. The so-called Axis Camera Application Platform (ACAP) allows Axis signals to be incorporated into other applications. This means you can automate an action of choice when a person or object is in view for longer than the specified time frame.
Suppose you want an office door to open automatically when someone is on the sidewalk for longer than an hour. You install a smart door lock, develop an integration with ACAP and send the signal from Object Analytics to the door. The process is harder than it sounds, but with enough time, money and expertise, the new feature's applications are endless.