Google has expanded its BigQuery database tool with support for analysing Ethereum in the browser. This allows users to read all the data in the Ethereum blockchain.
The tool has already allowed users to view data about the Bitcoin. Now that's also possible with Ethereum, reports The Next Web. However, the functions are similar. Both are OLTP databases and offer an analytics function. Of course there are differences. In the case of Ethereum, for example, tokens are mainly sent, which are stored in wallets.
Furthermore transactions with Ethers, the name of the crypto currency on Ethereum, are precise. This makes them comparable to accounting debits and credits. In the case of bitcoin, however, it can be difficult to determine the balance of a wallet, according to Google.
Finally, given addresses may not only be wallets that hold money, but also contain bytecodes for smart contracts.
Graphs
BigQuery's new feature allows you to create a chart of all transactions with Ethereum, including transaction costs. In this way it is also possible to see if the system is running on capacity and if upgrades are needed.
In addition, a new interface has been created to visualise smart contracts. There is also a possibility to compare smart contracts in terms of functionality. These features can be useful when making business decisions, according to Google. For example, it should become easier to determine which improvements to the Ethereum architecture should be given priority on the basis of the visualised data.
CryptoKitties
Google used the popular CryptoKitties to show how to create interesting maps of Ethereum traffic. The example includes owners of CryptoKitties with ten or more digital cats. The bigger the stain, the more cats they make.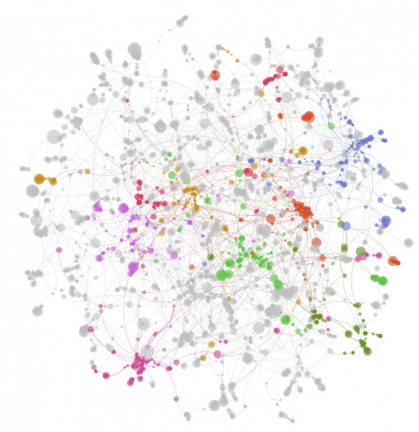 BigQuery can also provide an overview of activities with tokens. For example, a graph can be made of data related to specific tokens. The data used by BigQuery is updated daily.
This news article was automatically translated from Dutch to give Techzine.eu a head start. All news articles after September 1, 2019 are written in native English and NOT translated. All our background stories are written in native English as well. For more information read our launch article.