WordPress recently introduced the generative Jetpack AI Assistant. With it, users of the CMS environment can now more easily get help writing and editing blogs.
The new tool is offered by Automattic, the owner and developer of the WordPress CMS platform. The now-released generative AI tool complements the existing Jetpack plugin that can be used for marketing, security and anti-spam work.
AI support for blog posts
The Jetpack AI Assistant tool is available directly in the WordPress editor and users can use it to create blogs and articles. This can be done by asking the tool via a prompt what they want to write a blog about. After writing the blog, the tool also helps with editing, finding a better tone-of-voice or creating AI-generated summary of the blog.
The tool uses an AI model similar to ChatGPT for functionality. Furthermore, in addition to English, the tool supports 11 different other languages.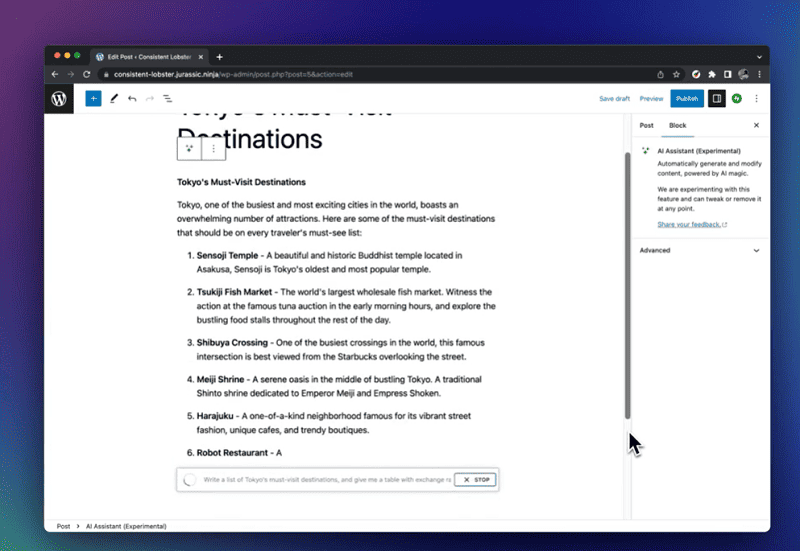 20 free help questions
Jetpack AI Assistant is available immediately on WordPress.com and is free to use for the first 20 support queries. Further use of the AI tool costs $10 per month.
Also read: WordPress patches, but plugin remains vulnerable without update