Bing Chat can now be queried by voice via the Edge browser. Questions are also answered in a natural voice, in addition to text.
Microsoft is expanding its generative AI-based Bing Chat with new functionality. The most recent feature released in preview allows users to query the chatbot on a desktop via voice. Answers are provided, using "text to speech," by the chatbot's voice.
Users can now click on Bing Chat's microphone icon and ask their question. This can be done in English, French, German, Japanese and Mandarin. Other languages are coming soon, Microsoft announced.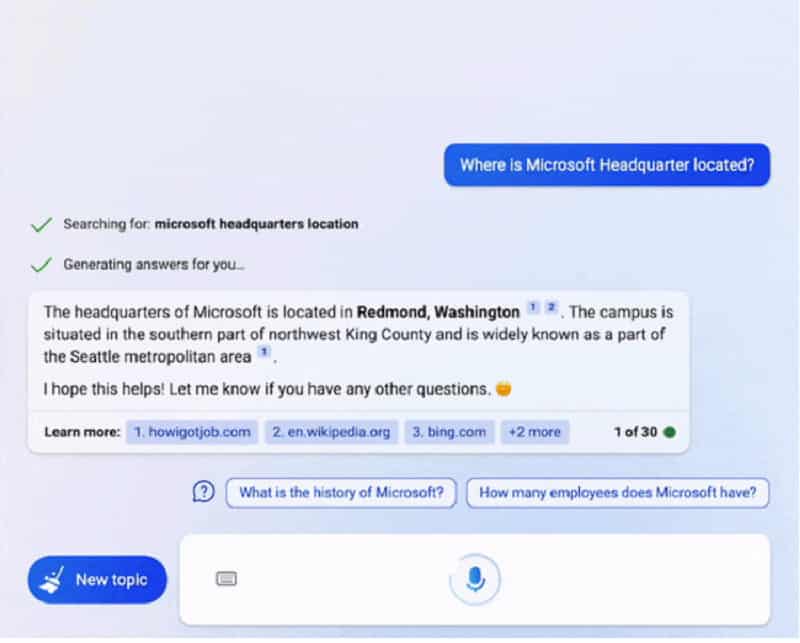 Stopping Cortana
According to The Verge, the integration of voice control into Bing Chat on the desktop is a result of the possible discontinuation of the voice command tool Cortana on Windows.
In the near future, voice control on Windows 11 desktops should be taken over by Windows Copilot. This will then allow users to ask general questions, have content summarized or adjust PC settings directly from the taskbar.
Also read: No more waiting list for Bing AI chat