AWS is limiting free use of AWS Simple Email Service (SES) starting this August. The limitation applies both in capacity and duration of use, Dev Class reports based on a customer email from the cloud giant.
According to Dev Class, end users will soon be able to send fewer emails per month in the "always free" tier offered by AWS for its SES and only for one year.
Previously, the monthly limit was always free at 62,000 outgoing emails and 1,000 incoming emails. According to AWS ' announcement, this will be limited to 3,000 emails per month for both directions as of August 1 this year. After the maximum capacity or 12 months, customers will have to pay for AWS SES.
However, free users do get the Virtual Deliverability Manager feature included. This service helps analyze shipping problems with a dashboard and provides recommendations for resolution.
The reason for tightening the free service is that AWS wants to contain usage of the free email service, Dev Class believes. Generating additional revenue would not be a reason.
Free tier not entirely free
The free tier of AWS SES is not entirely free. Users do have to pay underlying fees of $6.20 per month. Another requirement for the free tier is that emails are sent via AWS EC2 or Elastic Beanstalk.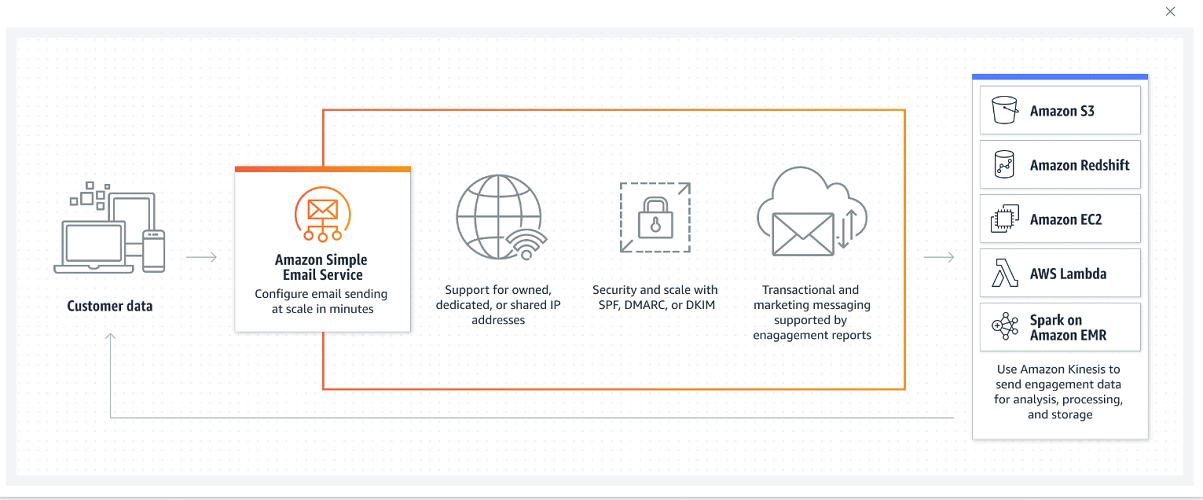 The AWS SES email service is particularly useful for bulk email for marketing purposes, sending notifications or automating transactional messages, according to the cloud giant.
The paid e-mail cost of the service is further at $10 cents per 1,000 e-mails. For attachments and data transfer of attachments and special services such as dedicated IP numbers, users pay extra.