AWS recently introduced AWS AppFabric. This no-code-based service gives companies visibility into their ever-expanding SaaS landscape. Through a single console, they can more easily manage their SaaS applications.
The AWS AppFabric service helps companies manage their expanding SaaS landscape more easily. Without often requiring custom integrations.
The service reduces the complexity of the SaaS landscape, AWS indicates. This should also make it easier to tackle complex issues such as productivity and security of these SaaS applications. In addition, administrators will gain greater insight into how end users use the various SaaS applications.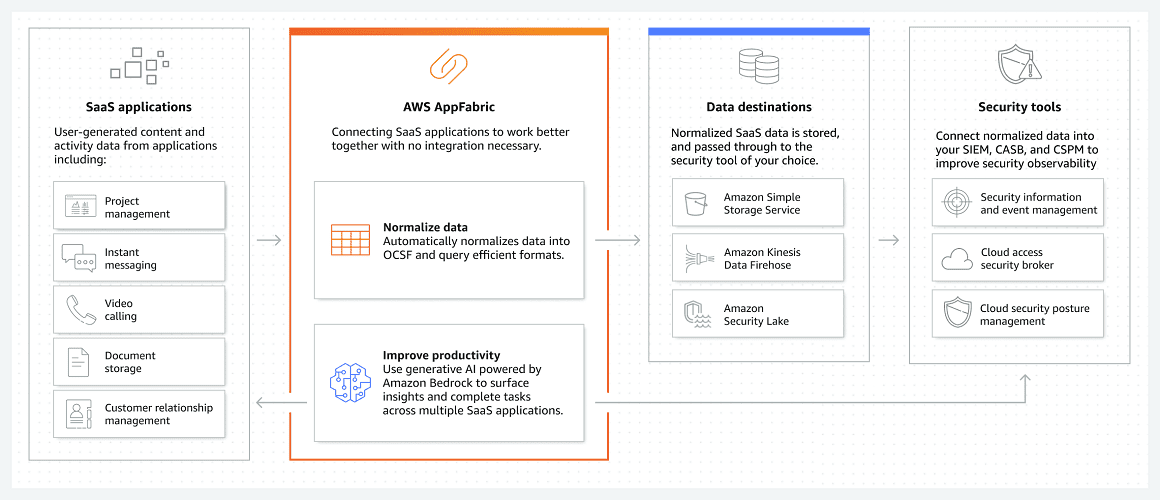 Functionality
Through the Amazon AWS Management Console, AWS AppFabric provides insight into a range of (standard) SaaS-based applications. The service can create a standard set of security and operational data for each application. This improves the visibility of this application and how it is being used.
Companies can thus gather insights that ultimately improve employee productivity, expand security, and reduce operational costs.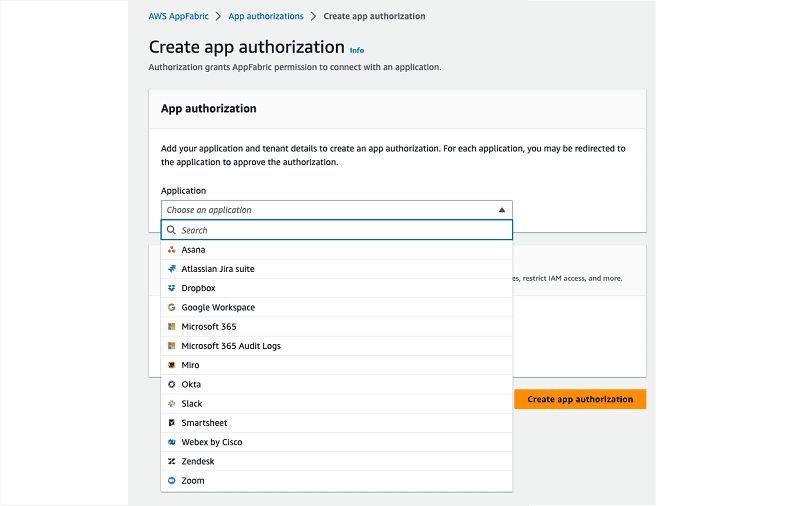 Generative AI integration
Integration with generative AI from AWS Bedrock allows administrators to get the job done easier and faster. Especially for the administrative part. The technology helps administrators create meeting minutes, write update emails and project updates, among other things.
AWS AppFabric now supports a dozen well-known enterprise SaaS applications. These include Asana, Atlassian, Dropbox, Okta, Slack, Smartsheet, Webex and Zoom. More SaaS applications will follow soon.