Meta's new Twitter competitor Threads has already achieved more than 100 million signups in its first days of existence. That's faster than ChatGPT managed when it reached the milestone.
The microblogging service Threads, which Meta launched last Thursday, is growing at an explosive rate. According to Reuters, there are currently more than 100 million signups. These sign-ups come from all over the world, except from the EU where the service is not yet available due to privacy concerns.
Threads managed to reach the milestone earlier than ChatGPT. That application set the record in January this year with the fastest number of signups ever.
Direct Twitter competitor
With the rapid number of signups, Meta's microblogging service directly competes with Twitter. According to Reuters, before its acquisition by Elon Musk, the latter platform had about 240 million daily users. Lately, however, things have been rumbling around Twitter. This is evidenced by an 11 percent drop in its Internet traffic, Cloudflare calculated.
Another Twitter competitor, Mastodon, now has 7.7 million signups, but only 2 million of these are said to be actively using the service.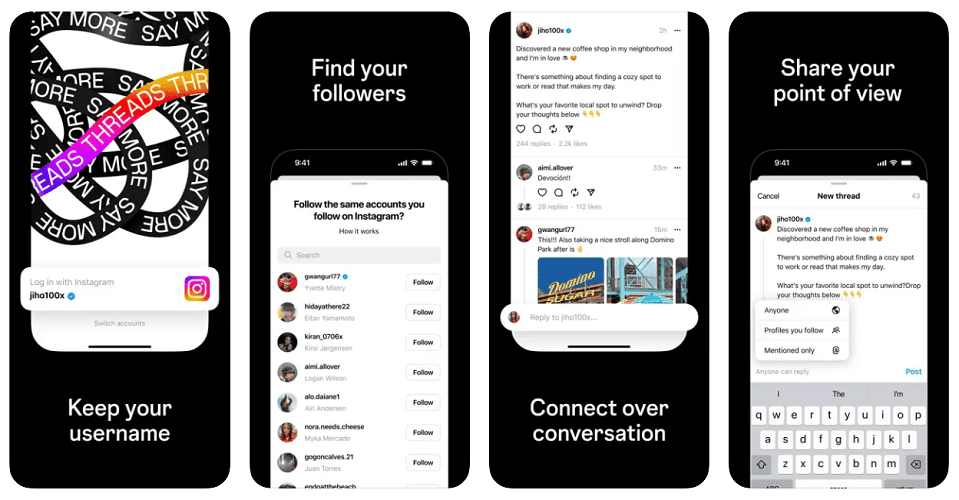 Meta's microblogging service is very similar to Twitter, but also lacks a lot of the latter's functionality. Threads allows posts of up to 500 characters and videos of up to 5 minutes. However, it does not have a direct message feature, nor is there a desktop version available.
In addition, the service does not have hashtags and keyword search functionality. As a result, following real-life events is not yet possible.
Despite these limitations, Elon Musk does threaten a lawsuit against Meta because of its possible similarity to Twitter.
Read also: Twitter threatens to sue Meta: 'Competition is fine, cheating is not'