Microsoft extends its Windows 10 autumn updates support from 18 to 30 months for enterprise users and schools. The amendment will take effect from the upcoming October 2018 Update.
Microsoft's current 18-month upgrade cycle is proving to be too fast for many companies. They are used to a slower update rate where a new version is released only once every three years. Many of these organizations are only now making the switch from Windows 7 to Windows 10, because the support for Windows 7 is coming to an end.
To address the concerns of enterprise users, Microsoft is drastically changing its support cycle. Official support for autumn updates will be extended from 18 to 30 months for Windows 10 Enterprise and Education as of the upcoming Windows 10 October 2018 Update.

Microsoft also extends the support period for all previous Windows 10 updates supported today (versions 1607, 1703, 1709 and 1803) to 30 months for these users. As of the October 2018 Update, the longer support only applies to updates that appear in the autumn. The March/April spring updates remain at 18 months and therefore appear to be more consumer-focused.
The change should now convince companies that were reluctant to use the fast upgrade cycle of Windows 10 to upgrade. Microsoft's Windows 10 adoption has stagnated for several months on some 700 million active devices, including 200 million enterprise devices, according to a recent presentation by Nick Parker, Corporate VP Consumer and Device Sales at Microsoft, at the IFA trade show in Berlin. In the latter category, Microsoft can still achieve the most growth; in the past year, it recorded a growth of 79 percent year on year in this segment.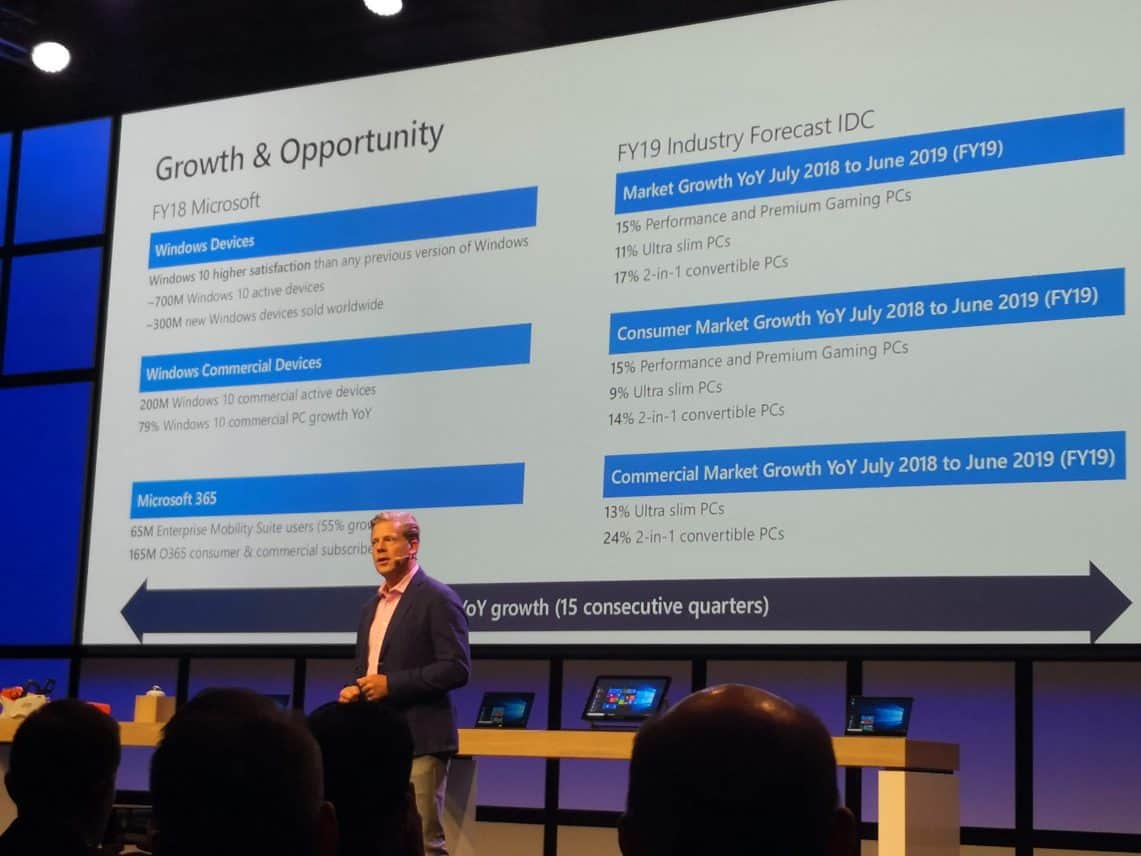 This news article was automatically translated from Dutch to give Techzine.eu a head start. All news articles after September 1, 2019 are written in native English and NOT translated. All our background stories are written in native English as well. For more information read our launch article.