Workday has released Talent Marketplace. The software enables employees to find new projects that match their skills quickly.
Talent Marketplace provides an overview of the projects and roles that are currently being offered within the company. This allows current employees to switch between projects quickly and grow into new roles easily.
For companies, the software can help save costs associated with hiring employees internally. It should also reduce the number of employees leaving the company.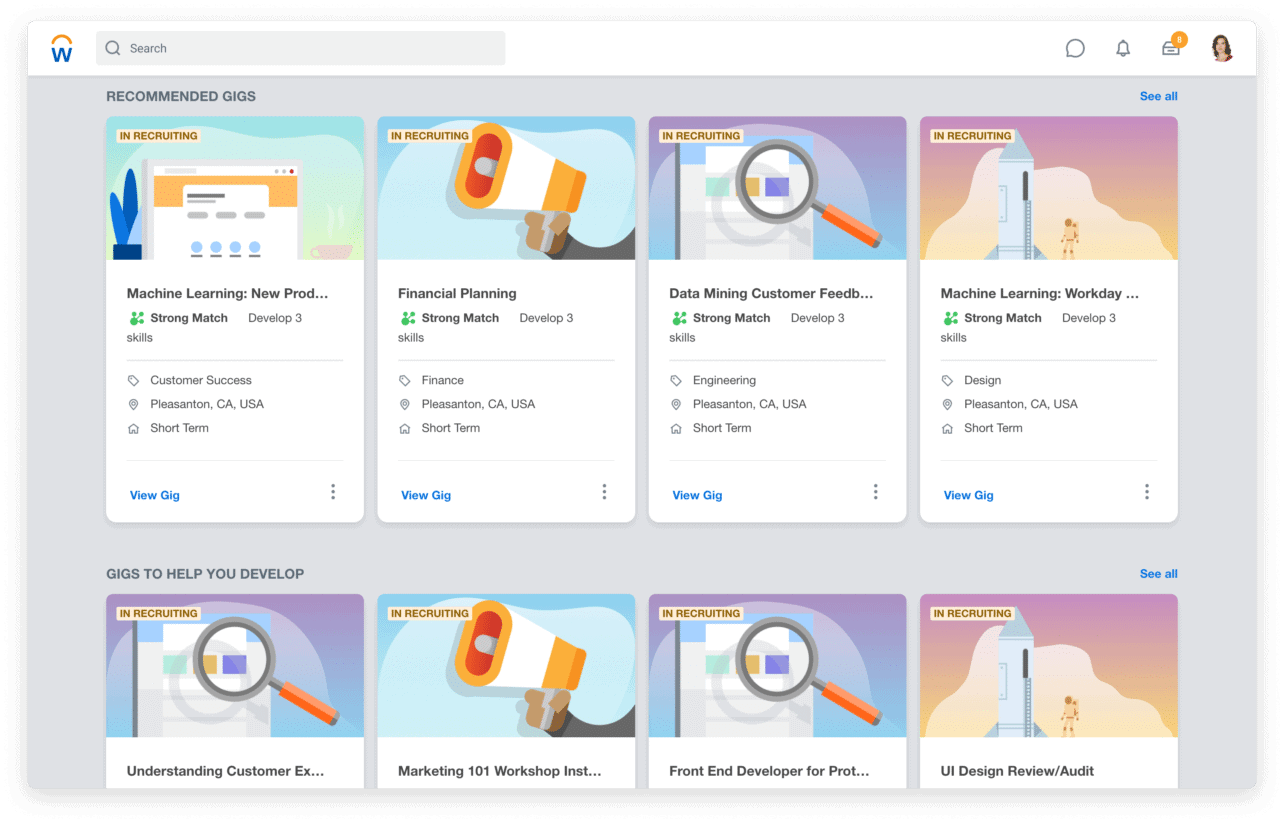 Machine learning
Workday previously announced that machine learning would play a greater role in the company's products. Talent Marketplace uses the technique to link employees' skills and interests to relevant projects.
Talent Marketplace can also make predictions of an employees' skills that may not yet have surfaced, based on predictions their current capabilities. In addition, it also considers skills that the employee may not explicitly mention in their resume.
Employees receive personalized recommendations to acquire new skills and search for new opportunities within the company.
Tip: Workday launches Journeys, People Analytics, and Workday Help