Huawei has launched a new concept at MWC 2022. 'Super Device' allows fast connections of multiple Huawei devices such as smartphones and displays or speakers and laptops.
According to Huawei, Super Devices makes it easier for different devices to work together and form a professional working environment. The introduction is especially beneficial for customers who work from home with multiple Huawei devices.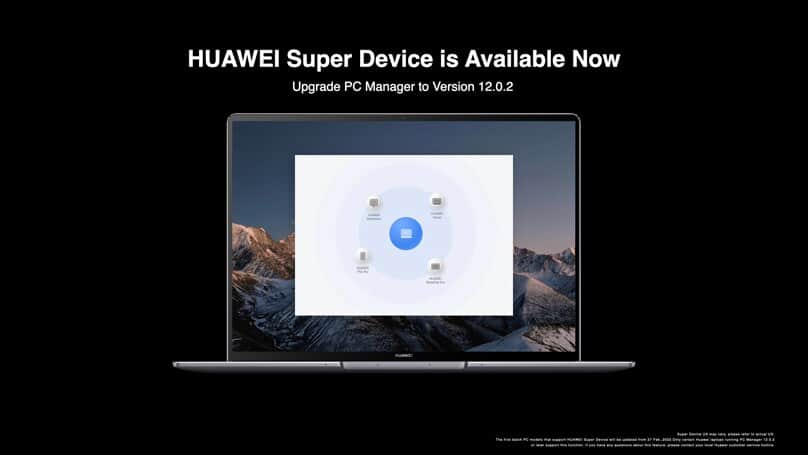 Super Device allows customers to quickly and inexpensively set up a professional work environment that is on a par with corporate workstations. The technology makes it possible to share functionality and resources among various Huawei devices. For example, Super Device connects laptops to displays, smartphones to printers and speakers to a device of choice.
New products
Additionally, Huawei launched several new products at MWC 2022, including the Huawei MateBook X Pro, Huawei MateBook E OLED and the Huawei MateStation X, an all-in-one PC.
Furthermore, the Huawei MatePad tablet and MatePad Ink e-reader were introduced. The Huawei PixLab X1, an all-in-one laser printer, made its debut. Lastly, a portable speaker was presented.
The Mobile World Conference 2022 has kicked off. We're reporting live from the event site in Barcelona. Read the most important news in this overview.