Tata Consultancy Services' three-day sustainability hackathon produced a winner. Team Nyenrode, a Dutch contender, designed a platform that allows consumers and companies to monitor and reduce their water waste.
TCS organized the hackathon to address MIMO (Most Ignored Most Obvious) environmental issues. The IT giant expects that roughly 50 percent of the technologies needed to solve global environmental challenges have yet to be invented.
At the same time, TCS sees sustainability efforts succeeding only when organizations work together. Therefore, TCS challenged students and IT enthusiasts to solve global problems. Three winning teams received a cash prize. In addition, the top five were given the opportunity to further develop their concepts over a seven-month period.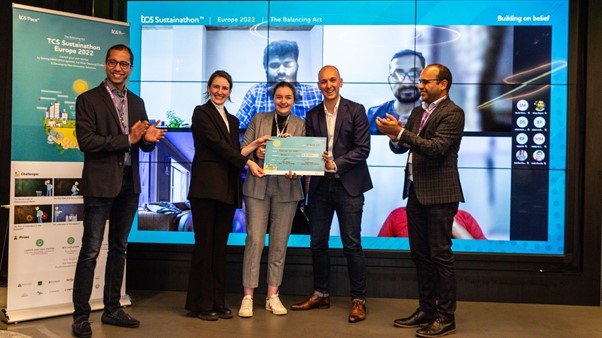 Most impressive concepts
Team Nyenrode's platform managed to impress the most. This contender sees water waste reduction as key for future generations. "This was a great opportunity", said the team. "To collaborate with fellow students, industry professionals and business coaches, and bring our ideas to life. We can't wait to work with TCS' technologists as part of the incubation program, helping us develop and market our winning solution."
German-Indian team Vitamin Bee also managed to impress with a solution protecting bees and boosting pollinator population growth. This team earned second place. The top three was completed by German team RobinHood, which presented a concept that reduces packaging waste and CO2 in e-commerce processes.
Tip: 'TCS is the second most valuable brand in the IT service industry'