Microsoft has unveiled a new version of Teams. The collaboration platform promises to be twice as fast while consuming 50 percent less memory.
"We have been listening to your feedback which has culminated in a reimagining of Teams from the ground up," said Jeff Teper, President, Collaborative Apps and Platforms. "The new app is built on a foundation of speed, performance, flexibility, and intelligence—delivering up to two times faster performance while using 50 percent less memory so you can save time and collaborate more efficiently. We have also streamlined the user experience so that it is simpler to use and easier to find everything in one place."
Microsoft also explained that the new version's improvements should lay a foundation for recent innovations in Teams. For example, Copilot for Microsoft Teams was announced earlier this month. It provides users a chatbot that answers questions by pulling information from various sources. The digital assistant ranks the information to present it in an organized way.
The speed promise
Above all, the faster performance is something that should make Teams more attractive to businesses. To achieve this, Microsoft says it has overhauled the platform to "optimize the data, network, chat and video architecture." Benchmarks showed that launching the app and joining a meeting is twice as fast.
Explanations about the new architecture reveal a bit more about how Microsoft achieved the performance improvement technically. "Key decisions made included participating and standardizing on the Fluent UI collection of UX controls, transitioning from Angular to React for building user interfaces, moving data processing out of the main thread to a client data layer worker, and lastly, transitioning from Electron to leverage WebView2 as the host."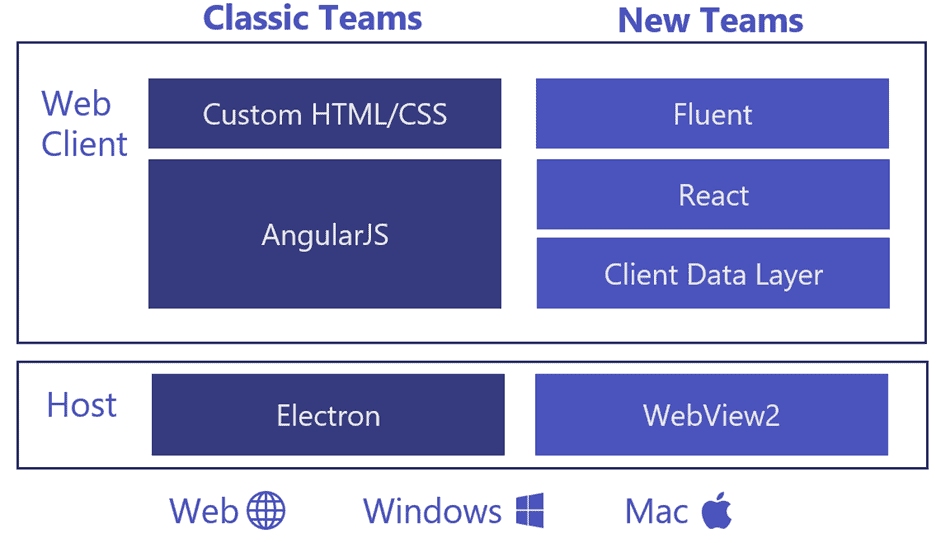 Microsoft promises to optimize performance continuously, which may result in even faster versions in the future.
The new version is available immediately as a public preview. General availability of the new Microsoft Teams should follow later this year.