Logitech is coming up with two new noise-cancelling bluetooth headsets tailored to office environments. The headphones support wireless charging.
Logitech introduces the Zone Wireless and the Zone Wireless Plus: two new wireless headsets built for use in open office environments. The headphones have to offer good sound quality, but they are also very suitable to communicate with in a busy environment. The active noice cancelling must ensure that disturbing ambient noise is filtered out.
The headphones are certified for Skype for Business and Microsoft Teams. Logitech also worked closely with other manufacturers of popular voice applications such as Cisco WebEx and Jabber, as well as Zoom and Unify solutions. The idea is that employees can use the Zone to listen to music and then make seamless calls. To do this, you can connect both your PC and your smartphone to the headset at the same time. The Easy-Switch technology makes it easy to switch between the two.
Wireless loading
The headsets come with an app, Logi Tune, that allows users to adjust settings such as the equalizer or install updates. The devices are equipped with Qi for wireless charging, but can also be powered via a classic USB cable.
The headphones should be available this month with a suggested retail price of 219.99 euros for the Logitech Zone Wireless. The Plus costs 299.99 euros and includes support for Logitech's Unifying receiver, which you can use today to connect manufacturer's mice and keyboards to your system.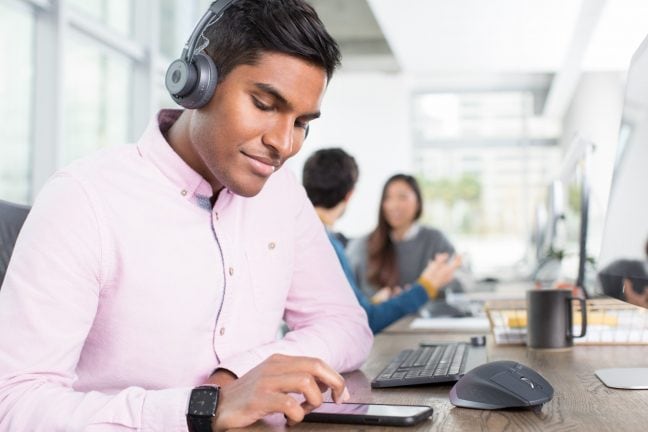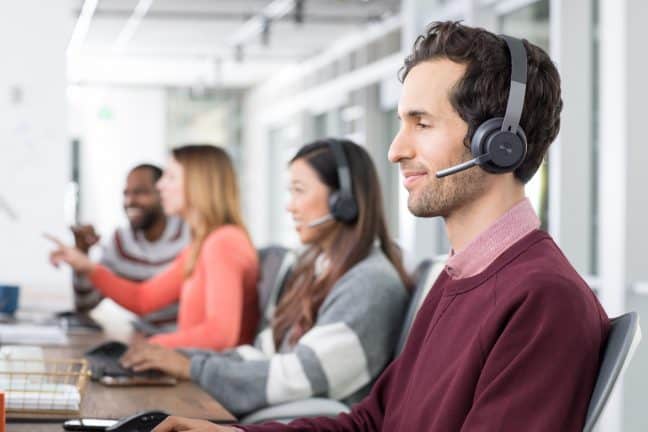 Related: Review: Plantronics Voyager 8200 UC headphones with active noise reduction business meets pleasure?
This news article was automatically translated from Dutch to give Techzine.eu a head start. All news articles after September 1, 2019 are written in native English and NOT translated. All our background stories are written in native English as well. For more information read our launch article.