UC and headset supplier Sennheiser wants to facilitate employees for the use of Unified Communications (UC) in their workplace even better. Within its top segment, the manufacturer of headsets and related UC products has now launched a new speakerphone and headset.
With the products now launched, UC and headsets specialists want to help employees within companies even better with the communication tools they use in their workplaces on a daily basis, according to UC Today. Especially when communication and collaboration are combined.
In addition, according to the manufacturer, this should allow employees to get more in touch with each other, which should of course further improve productivity. The products now launched are intended to provide both mobile and office employees with the best UC experience, with audio as the main tool.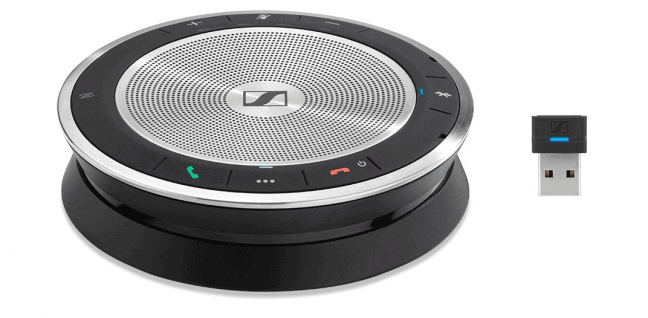 Bluetooth speakerphone
The first product that Sennheiser is now marketing is the SP 30 wireless speakerphone and the plus version SP 30+. This enables mobile employees in particular to set up wireless conference calls inside and outside the office environment via a Bluetooth connection. This makes it easy to connect to many other devices for connectivity. In addition, the now launched speakerphone also features two noise- and echo-cancelling microphones and a voice assistant. In addition to being used as a personal tool, the speakerphone can also be used for huddle rooms. What the specific differences are between the regular and the plus variants is not really clear.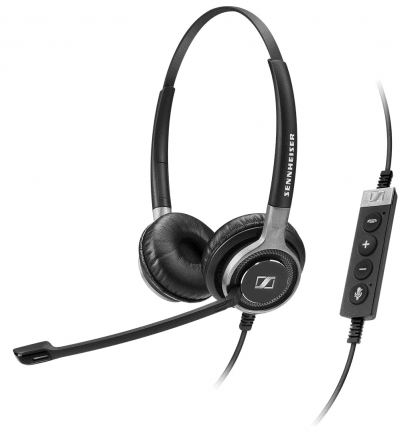 Headset for contact center employees in particular
In addition to a speakerphone, the UC specialist also presents a new headset in its well-selling Century series. The SC 660 ANC USB headset that has now been released allows contact center employees in particular to work much better, says Sennheiser. Especially since they are better able to filter the background noise and keep it to a minimum. In addition, the headset features a proximity sensor that ensures that when the headset is turned off, the active call is paused.
Both devices are now available.
This news article was automatically translated from Dutch to give Techzine.eu a head start. All news articles after September 1, 2019 are written in native English and NOT translated. All our background stories are written in native English as well. For more information read our launch article.