Yealink has announced a collaboration bar especially for Microsoft Teams, with 4K image, 3x zoom and a field of view of 120 degrees. The intention is that both small and large groups of people will be able to participate in meetings in this way.
Working remotely is becoming the norm because of the corona virus. At meetings in such a situation, services such as Microsoft Teams provide a solution. The Yealink VC210 Teams Edition is the first collaboration bar certified for Microsoft Teams, reports ITPro. The solution is designed to seamlessly connect to Microsoft's collaboration solution.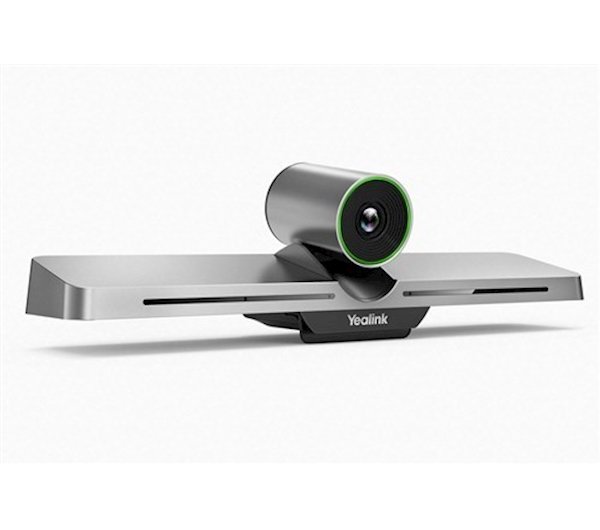 The VC210 is designed for use in both large and small rooms and can be connected to a monitor or touch screen via an HDMI cable. The 120 degree field of view should prevent people from falling out of the picture, which is sometimes the case with this type of device. A remote control is also included to customise settings. In addition, the collaboration bar works with certain features of Microsoft Teams, such as the whiteboard and content sharing.
CP900
The VC210 is also compatible with the Yealink CP900, a portable USB speakerphone designed for calls up to 6 people. The C900 can be connected to the VC210, and uses beamforming for the microphone so that every person in the room has an equally clear voice in the call. This also includes automatic noise and echo cancelling. The VC210 Teams Edition and the CP900 speakerphone are available on the Yealink website.